"…there is an idea of a Patrick Bateman, some kind of abstraction, but there is no real me, only an entity, something illusory, and though I can hide my cold gaze and you can shake my hand and feel flesh gripping yours and maybe you can even sense our lifestyles are probably comparable: I simply am not there."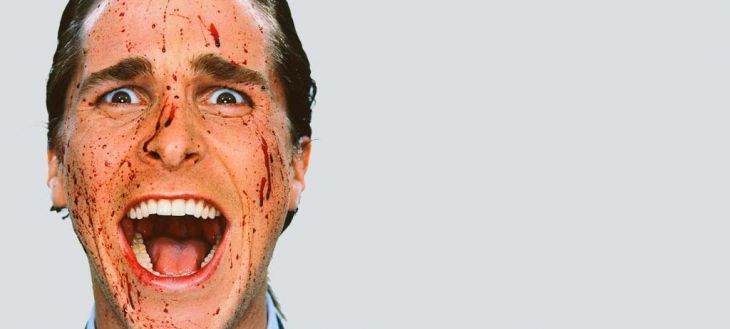 No no no we are not talking about the straight to video sequel starring Mila Kunis as an all American girl going to any lengths to become a professor's assistant – but rather the sequel to the novel once described as so controversial that "some countries deem it so potentially disturbing that it can only be sold shrink-wrapped."
If you are one of the lucky 250,000 people who follow novelist Bret Easton Ellis on twitter (@BretEastonEllis) you may have stumbled across some of the most exciting news to grace the world wide web this weekend – he is pondering a sequel to his most famous work, American Psycho.
I have been long accustomed to reading tweets from the just turned 48 year-old eccentric regarding how beautiful Ryan Gosling is, how bad The Bodyguard really was (on the day of Whitney's passing) and even who his favourite smut star is (James Deen – who he is currently co-writing a smut movie for). I always expect slight shock and awe at each of his tweets but I could not have predicted my excitement or the buzz his post on 10th March caused:
"1:00 AM in L.A. and sitting at my desk finishing a script and suddenly I'm making notes on where Patrick Bateman's now and maybe he could…"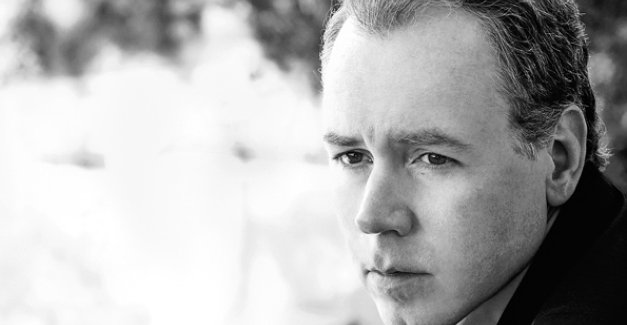 What would follow would be a mixture of fan hysteria and a running stream of consciousness that the public would not usually be privy to – as we were invited to delve in to the mind of one of the greatest New-Age American authors as he spun his web of fiction for us all to see. Nothing is yet set in stone but Easton Ellis spent the best part of the night (and a mammoth twitter session) jotting down around 14 pages of notes for a sequel to his most-acclaimed work – and more importantly everyone's favourite horror story – Bateman himself. What may have started as a joke soon turned into the suggestion that a sequel was actually in the offing, with Ellis contemplating a meet with his publishers after a heavy note-making session.
"Maybe I'll call my publishers on Monday … But have to figure out what the structure is … Definitely murders at prep school," he wrote. "If this American Psycho sequel pans out I'd get in touch with my agent first but will have to spend the weekend seeing if it works."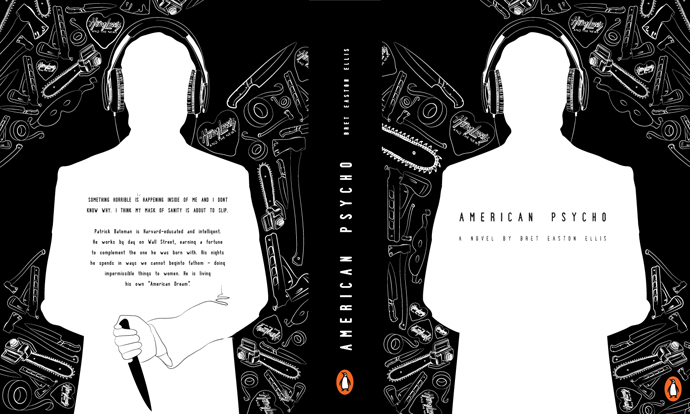 Easton Ellis began to delve in to the past and present of his famous antihero – convinced that his first killing would have been his father's mistress and not at his beloved Harvard. He went on to describe the present-day Bateman hating Obama but loving the Kardashians and in what must be a doth of the cap to Huey Lewis And The News he also talked of how "Patrick would go on a very long dissertation about Coldplay's oeuvre…His favourite song being "Fix You."…leading to a "Scene where Chris Martin and Patrick Bateman eat waffles and talk about how cool St Vincent is…and then Patrick slits his throat."
Spitballing ideas at a rate of 100 knots, Easton Ellis considered having Bateman murder David Beckham in an elevator in Manchester after discussing "Patrick's ideal threesome: Chris Brown and Rhianna." Easton Ellis made sure that it was not just celebrity culture that Bateman vented about but also the many phenomenon across the internet, "Patrick would complain about Spotify and the Cloud and Tumblr … but he would find victims via Blendr while listening to Beyoncé and OAR,"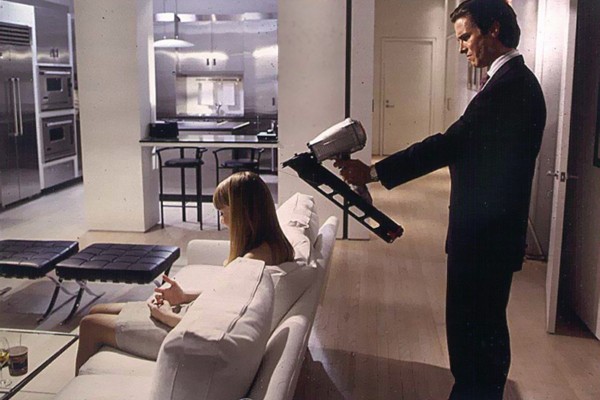 Signing off after an evening of inspiration, Easton Ellis speculated on the chances of the American Psycho sequel really coming to fruition. "Making new notes. Going to bed. Can't believe this happened. Am I really going to start doing this? PB says yes…" He joked, "Please keep sending me ideas…You won't get credit…But they help."
American Psycho was the story of a empty psychopath, a blank canvas of destruction who could mould himself to mirror the materialism and indifference of the superficial 80s. It was an insider's outsider look on how the rich, young and powerful alienated themselves from and perceived the world around them. Easton Ellis may have struck gold by reinventing his most-famous antihero in the age of decadence and depravity – but he may have found a time in which Bateman is more likely to find himself at home. In the present day the channels and mediums to explore depraved hobbies and vile past-times are no longer exclusive to the rich and yuppie types but at the hands of normal people. Easton Ellis tweeted "Patrick Bateman's hero was Michael Hutchence" and this would have once resounded as the jabberings of a madman but now who could honestly say they wouldn't consider dressing up in a Batman costume and wanking to death? "Patrick would post pics of murdered girls on Facebook and either no one would notice or post "fvck yeah." – And anyone who has got this far down in this article could not possibly tell me that they would not "like" these photos the minute they popped up on their timeline…
Everyone at SickChirpse has their fingers crossed that Easton Ellis won't let Hollywood get their greedy little hands on this one too soon though as any follow up to the classic 1991 novel is better off in book form. Patrick Bateman himself would undoubtedly enjoy reading it on his Kindle whilst masturbating vigorously to two girls one cup and discussing the benefits of sound quality in Whitney Houston's re-released greatest hits.