Last time we checked in with Farrah Abraham, she was recovering from vagina-tightening surgery and was worried she may never have sex again. Well these days she has a different problem altogether – what she calls "educational abuse" at the hands of her professor at Harvard University.
The former 'Teen Mom' star is threatening to sue the Ivy League university after she was allegedly booted from a Zoom course by her professor, with no follow-up explanation. She also received this e-mail which she found very insulting indeed…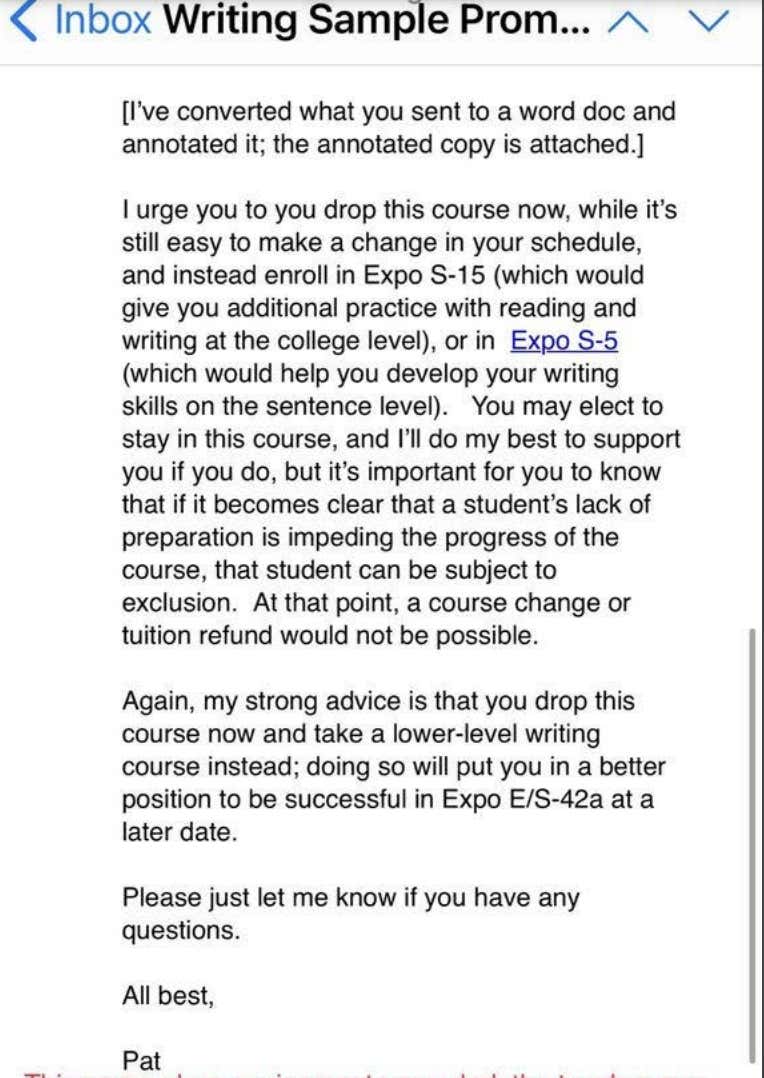 As per TMZ, Farrah claims her professor, Patricia Bellanca, played mind games with her by telling her to turn in an assignment without checking it over then later used that against her in trying to convince her to drop the course.
Farrah went on a little rant about it for the TMZ camera…
Well I think we all know what's going on here even though Farrah won't outright say it for some reason. This professor doesn't want a porn star/star of Teen Mom in her class. Doesn't that make much more sense than what Farrah is saying?
She's not messing around either – she really did write a scathing review on Yelp, lol: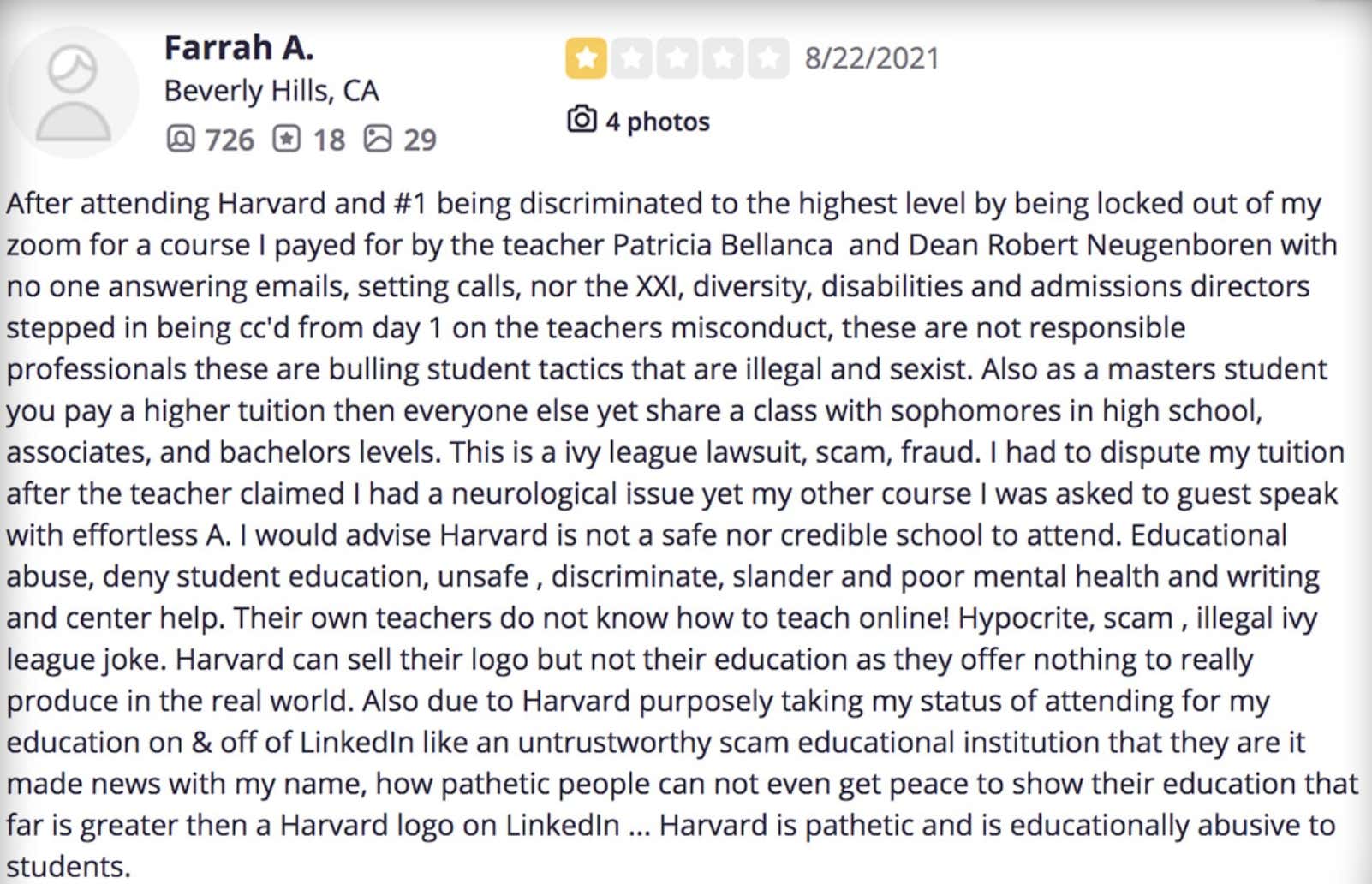 Well sorry to say it but I think the way that review is written kinda backs up what the teacher was saying in that e-mail. By the way I looked into these online Harvard courses because I couldn't believe Farrah Abraham was accepted into Harvard in the first place, and it turns out it's not the same thing as actually going to Harvard at all. It's just a money maker/entrance course in order to get into the program; they effectively weed out people with skills that need more work in order to advance.
Well anyway, hopefully that Yelp review from Teen Mom Farrah Abraham doesn't devastate Harvard's reputation too much. Same goes for the lawsuit that Farrah is promising, given the school has literally billions of dollars and some of the best lawyers in the world representing them. I actually feel bad for Farrah but I can't help but think she's making the situation worse for herself. Hopefully she figures it all out.
To watch Farrah Abraham get artificial butt injections that last 5 years (NSFW), click HERE.