Banksy is an artist that splits opinion. Some say he's sold out while others think he's some sort of graffiti God. Whatever you think of him you can't deny some of his stuff's pretty good. They may have just got a little better as some his best known work has been animated by Serbian Photoshop expert ABVH. We've got them all here in their GIF-y glory. Enjoy the gallery below:
☛ More Banksy:
Dramatic New Banksy Piece Appears On The Lower East Side
Banksy Video Shows Rebels Gunning For Dumbo
Banksy Sells His Artwork In Central Park For $60, Nobody Buys It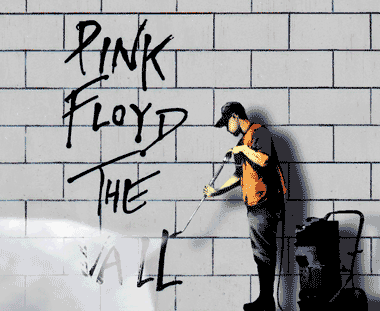 Lots more on the next page.