Remember when rapper Lil Bow Wow was flexing in front of 'his' private plane only to then be photographed taking a commercial flight on the same day like a total loser?
Instagram model Oceane El Himer has been busted pulling a similar move aboard a flight from Dubai to Monaco this week; posing in the business class cabin before take-off, sharing the photos online, and then returning to her economy class seat for the duration of the flight.
Here's what Instagram saw:
View this post on Instagram
And the reality, as captured by fellow passengers (some might say 'haters') who immediately saw Oceane's post and jumped at the chance to expose her BS: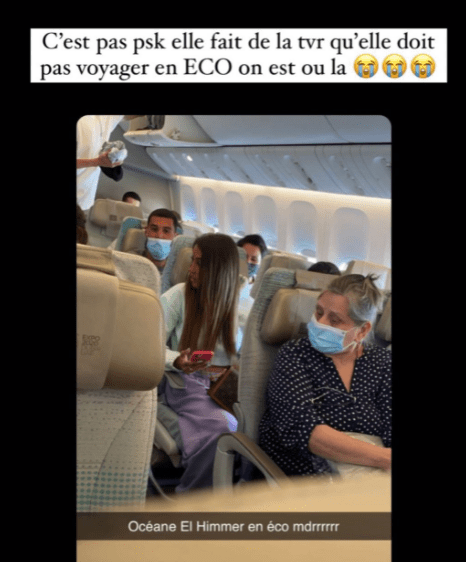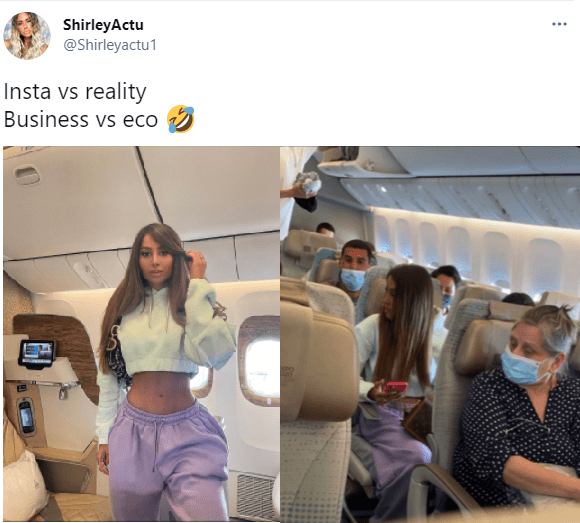 Welp, that's embarrassing. I mean we all know that people will do anything for clout these days and Instagram types are particularly shameless when it comes to portraying a completely unrealistic representation of their lives, but still, it's easy to forget that sometimes. These guys and gals are all about the 'fake it till you make it' mentality, and most of them never even make it at all.
On the plus side, Oceane did save a ton of money flying economy with all the other peasants, it's just a shame she couldn't get the fake validation to go with it on this occasion. Although I'm sure she gets plenty of that over on her Instagram page…
View this post on Instagram
View this post on Instagram
View this post on Instagram
View this post on Instagram
View this post on Instagram
For the girl who exposed her influencer sister for posting fake hiking photos in their back garden, click HERE. Cheers sis!