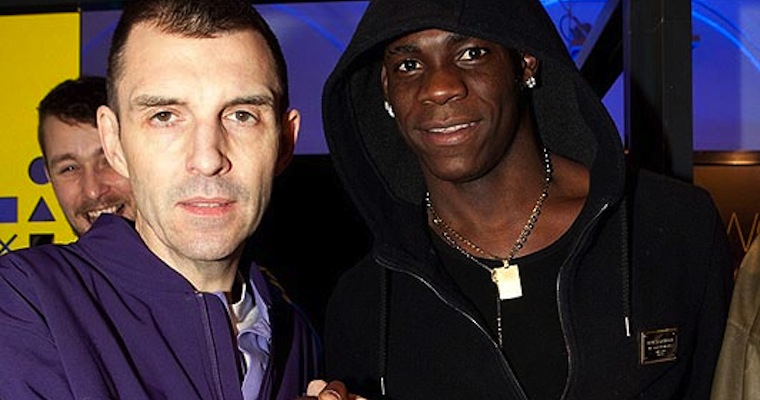 Anyone else bored of Mario Balotelli? Na, me neither.
In the latest installment of the Balotelli show (please God make that a real show) Super Mario met DJ Tim Westwood. Just as his neighbours are recovering from the firework incident Balotelli has gone and asked Westwood to give him lessons on the decks, ending any hopes of some peace and quiet. If Westwood can do it then why can't Balotelli? I mean all Westwood does is put in gunshot effects and shout 'holla' or 'remix'. Maybe he'll teach Balotelli how to put firework effects over music? Keep a listen out for that one.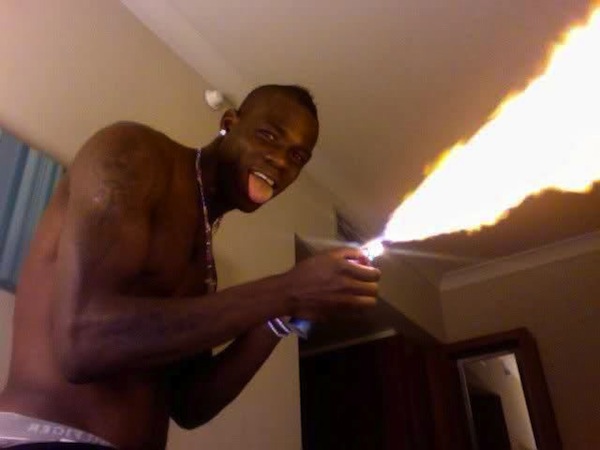 It doesn't stop there though as Balotelli also caused hysteria last week when he made a surprise visit to a Manchester college. The students saw Balotelli jump out of his Bentley and ask where the toilets were. After he used the toilet Balotelli popped his head in the staff room to chat with teachers (seriously this actually happened), before strolling around the grounds accompanied by a mass group of students. Students said "he was just walking round campus like he owned the place and everyone was following him around". Sounds like Balotelli alright, after all he's done this sort of thing before. In 2010 he drove his Mercedes through an open security gate at a women's prison because he wanted to take a look around (brilliant). He was questioned by staff before eventually being allowed to leave. Only Balotelli could get away with that. Legend.