Sending an unsolicited dick pic to anyone is wrong, and we all know two wrongs don't make a right. So if you're the type of guy who would send a girl you don't know a surprise picture of your penis, you better hope you don't end up sending it to the type of girl who would forward it to your mum. That's what you would call a worst case scenario, as evidenced by this exchange on the Let's Date app:
☛ Next: Swipe Left Or Swipe Right? We Try Our Hand At Online Dating Via Tinder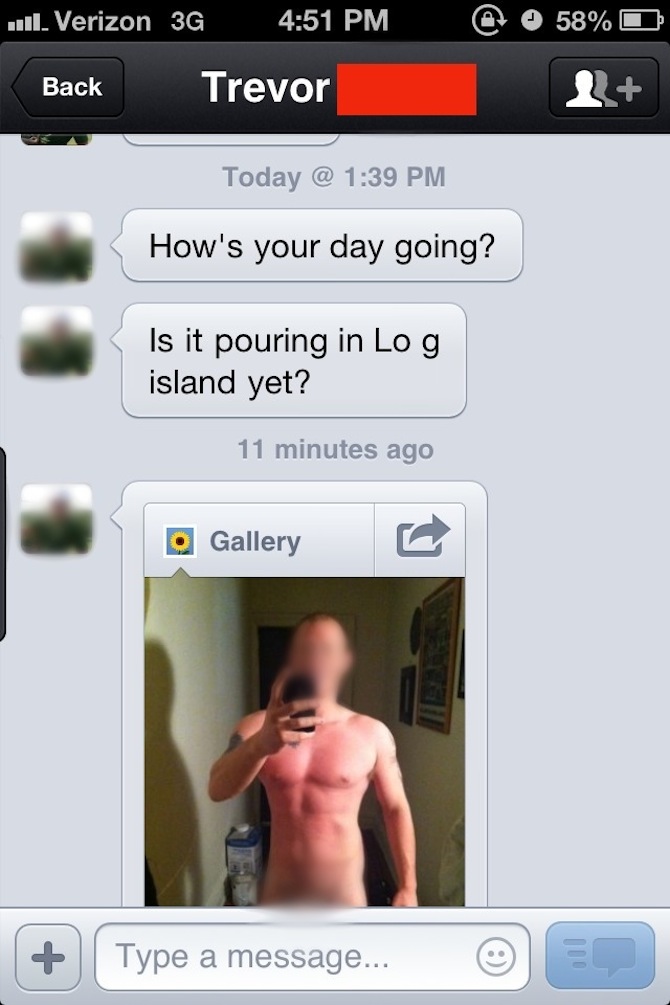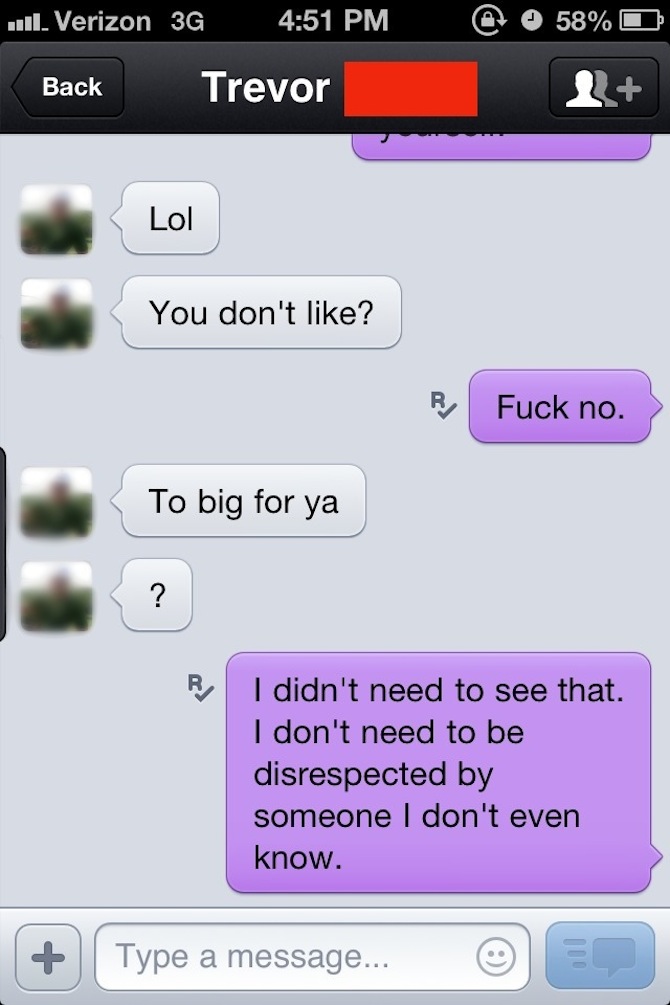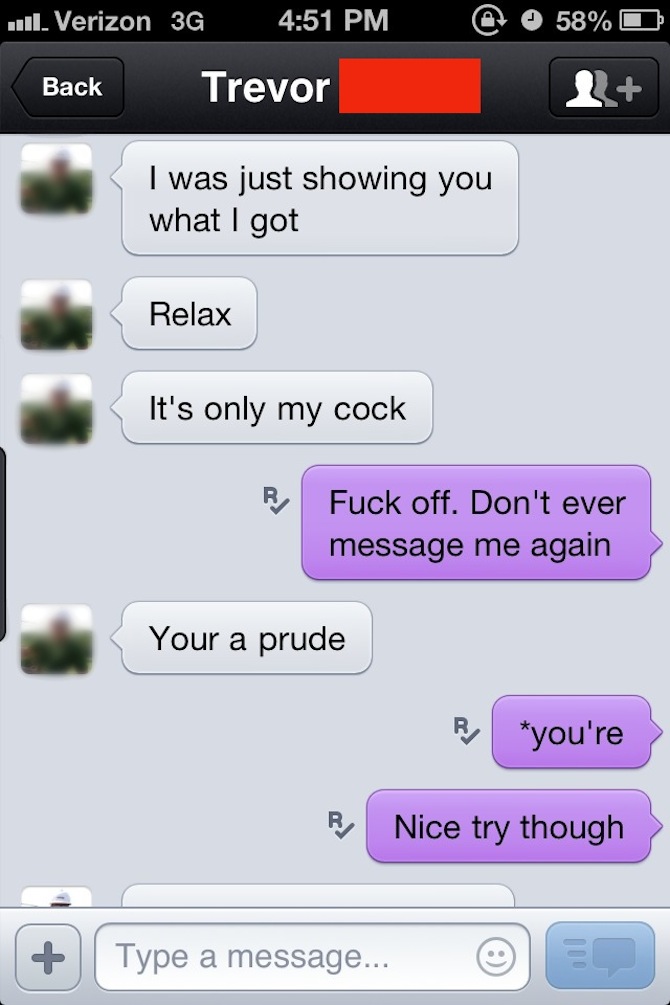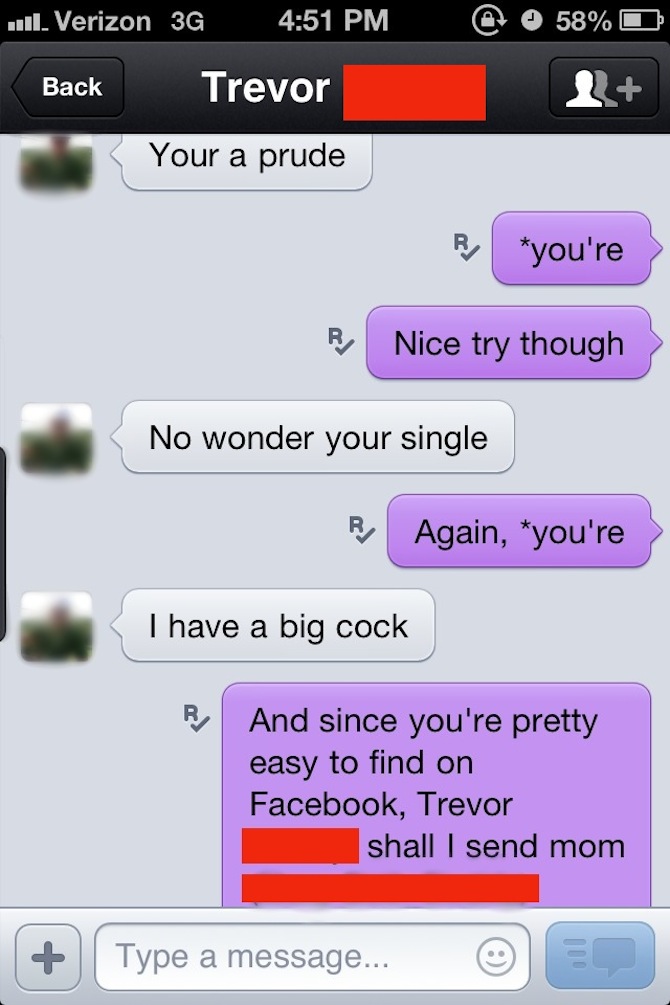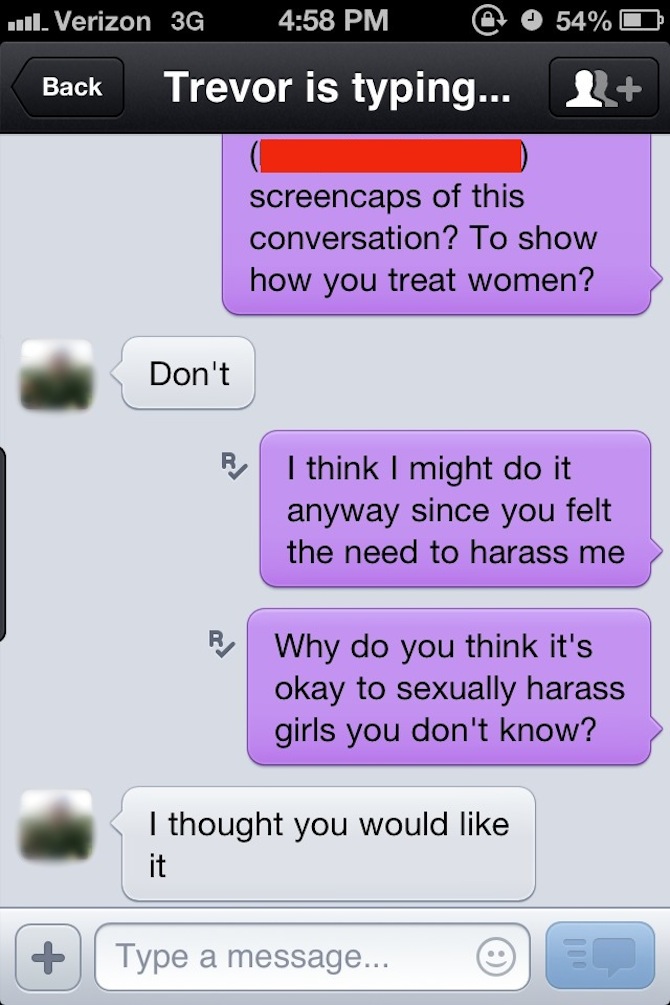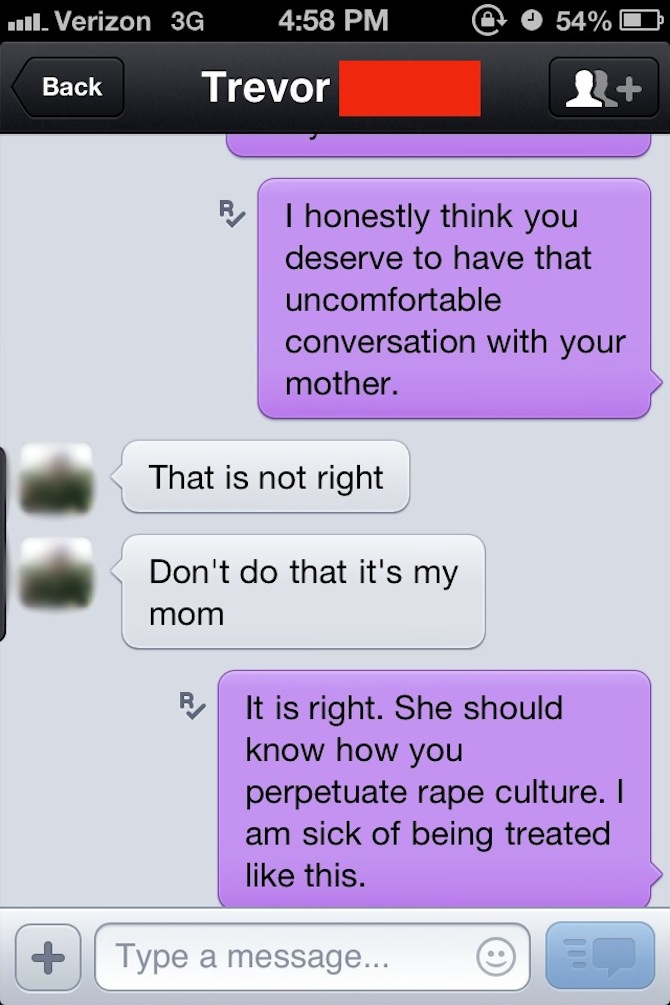 ☛ Check This Out Next: Best New Tumblr Finds – OK Cupid Juggalos
Dating apps take some smarts, it seems. You have to lay out the groundwork and not ask for her opinion on your penis straight away. You'd think it would be safe to do that, but what with the NSA tapping our phones and now total strangers forwarding pictures of our penises to our mums, the world is becoming an unpredictable place.
Can't see many guys doing the same thing if the roles were reversed, though.