You might remember a while ago we ran a post about how Dan Bilzerian didn't give a damn and just lifted up a porn star on his roof and threw her off it into a pool, accidentally breaking her foot. At the time nothing happened with it, but now that it's open season on Dan Bilzerian and he's been arrested for manufacturing explosive devices and is being sued for kicking a girl in the face at a nightclub, Janice Griffith has decided to re-emerge and join the pack of wolves after Dan's money.
Hustler – who originally commissioned the photo shoot and video to highlight Dan's 'extravagant lifestyle' – have also been targeted by Griffith in the law suit as she alleges that the stunt was their combined idea and that she was reluctant to perform it, despite assurances from everyone that she would be OK. She argues that someone there should have realised that her career as a porn star didn't give her the proper qualifications and training to take part in a stunt like this, which is a fairly reasonable argument as most of her time is spent sucking dick and getting slammed, not actually performing highly dangerous stunts.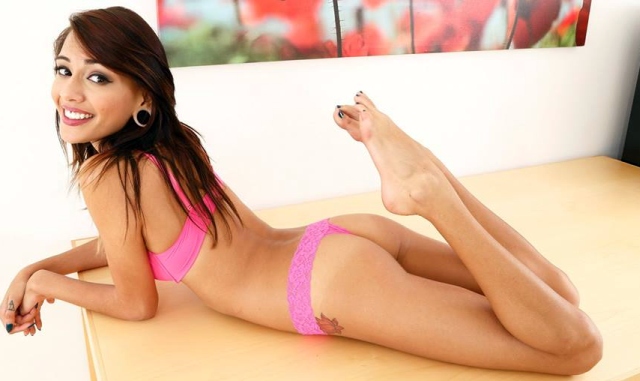 Janice also cites the fact that all that was done to remedy the situation afterwards was to offer her alcohol to ease the pain – she neglects to mention whether she accepted this or not – and that Bilzerian's lawyer wrote her a pretty disparaging and unprofessional reply letter when she previously attempted to sue him for damages as evidence against Dan. Having read that letter, I'd probably say I'm inclined to agree with her.
Right now, she's suing Bilzeiran for loss of earnings and unspecified damages. She wanted to try and get $85,000 out of him last time but I predict the latest figure will be much much higher that that given his recent negative publicity. Nobody stays untouchable forever.