It was only the other week that comedian Chris D'Elia returned from his 8 month hiatus with a confessional video that appeared to hint he was putting it all behind him and returning to the public eye.
Featured Image VIA
Well it seems like D'Elia may have to fuck off a little longer this time, as he's just been hit with a fresh lawsuit accused of sexually exploiting a minor and soliciting child pornography.
As per Hollywood Reporter, the suit, filed on behalf of a Jane Doe in a U.S. District Court for the Central District of California, claims that in 2014, a 34-year-old D'Elia sexually abused Doe while she was 17 years old and demanded sexually explicit images from her after meeting her over social media. A spokesperson for D'Elia said:
Chris denies these allegations and will vigorously defend against them in court.
The lawsuit alleged D'Elia met the girl after she DM'd him on Instagram and he invited her to one of his shows. Before they met up, D'Elia allegedly asked for the girl's Snapchat information and, after a few initial messages, asked for a nude photo. Per the suit, he continually asked for photos and Doe eventually sent him 5-10 nude photos before they met in person.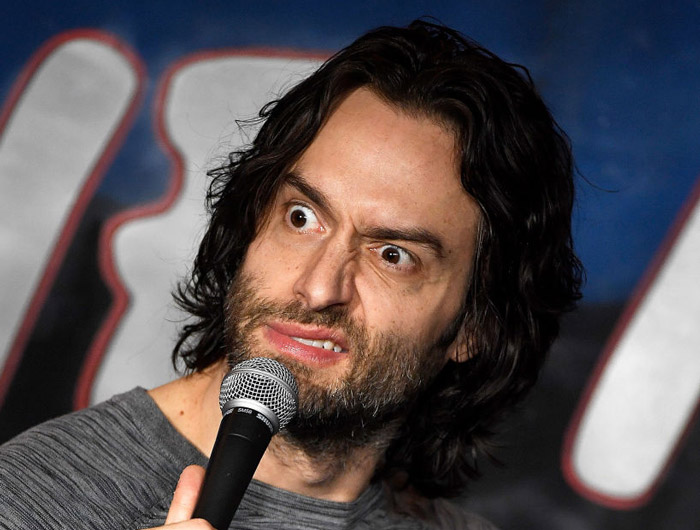 When they finally met before a show at Connecticut's Foxwoods Resort Casino, Doe brought a friend along with her to meet D'Elia in his hotel room, but claims D'Elia wouldn't open his hotel door until her friend had left.
During that first encounter, D'Elia "instructed Ms. Doe to get on the floor, take off his shoes and pants, and give him oral sex" and "approximately ten minutes after she arrived at his hotel room, Defendant D'Elia had sex with Ms. Doe."
Doe told D'Elia that she was 17 years old and in high school, the lawsuit says. They had another sexual encounter after the show, according to the complaint.
After their meeting, Doe says D'Elia asked for more nude photos and, in total, she sent him "more than 100 sexually explicit photos and videos" over 6-7 months, with half of them sent while she was a minor. After 2015, Doe allegedly ceased most contact and blocked D'Elia on Snapchat in 2017.
l think now would be a great time to share the moment Chris D'Elia realised Snapchats can be saved, during his appearance on The Fighter & The Kid podcast:
Now taking the fact that D'Elia is a grown man who should know better out of this, what I don't really understand is how the age of consent can be 16 in Connecticut, but the transfer of nude pictures from a 17 year old is illegal? So basically he's OK to have sex with her, but not to possess pictures of her naked? Unless I'm missing something, that doesn't seem like it makes much sense.
In any case, it looks like D'Elia will have to postpone his comeback for a little longer. Imagine spending all that time in hiding as the allegations of sexual misconduct died down, only to dip your toe in and test the waters 8 months later and BOOM – you get hit with a child pornography charge. Not ideal. But then that's the risk you run when you're a 40 year old man who prefers the company the teenage girls. We'll have to wait and see how this plays out for him.
For a closer look at Chris D'Elia and sexual misconduct/grooming allegations against him, click HERE.