If there's one thing the Chinese love more than sex (and we know they absolutely love sex – they'll fuck anything), it's video games. So much so that a huge number of them would rather pay a prostitute to play online video games with them than to bone them.
Online video game escorts earn less than traditional escorts; 20 — 100 yuan (£2 – £11), but then I suppose their job requires considerably less effort. They don't even need to know how to play video games, all they need is a good voice.
One escort brokerage firm told the Times:
If a woman has a sweet voice, this will be even more popular than any gaming skills she might have.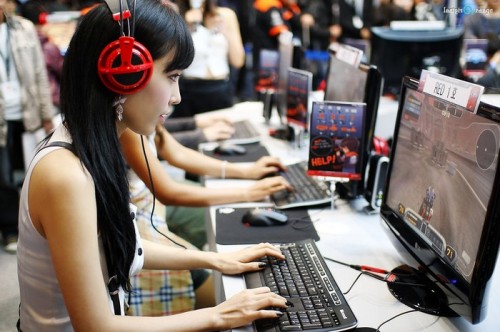 Wow, just imagine a girl with a sweet voice who's also sick at World of Warcraft. Dream girl right there.
Demand is apparently ridiculously high and the job is proving popular for students and office workers looking to make some extra cash. However some gamers find it too much to bear hearing the prostitute's voice over their headphones and usually end up inviting them over for some traditional escort fun afterwards. Cash money y'all.
Funds permitting they could just do what one Chinese businessman did – sign a porn star to a 15-year contract to be his girlfriend.