Well this is certainly up there with the rest of the weird shit we've covered from Japan.
Normally when you hear about Japanese obsession with pussy you picture a pixelated vagina on the receiving end of a four inch beat down and maybe some strange manga smut or something. But this time it's actually a pussy cat — a pussy cat in a station master's hat.
☛ Next: We Went To A Cat Cafe In Tokyo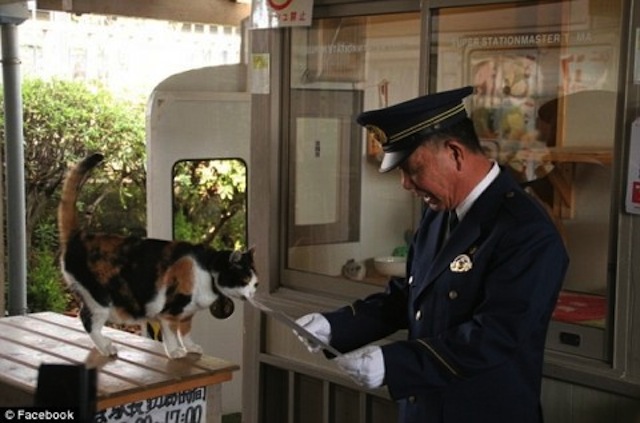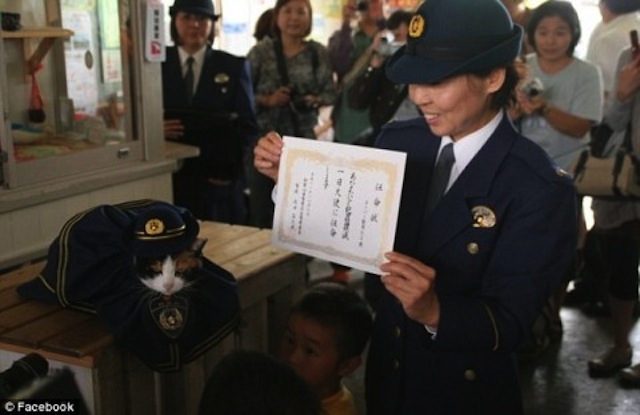 Since 2007, a cat named Tama has served as Super Station Master of Kishi station in Knokawa City — the last stop on the Wakayama Electric railway. People are travelling far and wide to get their picture with Tama, who even has her own line of merchandise — T-shirts, stuffed animals, even dining room furniture. They've even unveiled a cat-themed train.
☛ Next: Sushi Cats Make The Internet Explode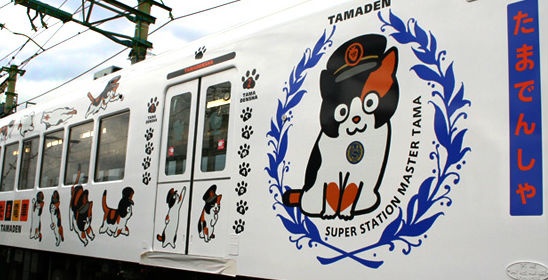 10 years earlier, the train line had been haemorrhaging $4.7 million a year, with trains almost always empty. Since the appointment of the cat as station master, business has boomed and the station has turned into a national tourist destination – reporting a profit of 1.1. billion yen ($10 million) after Tama's first year on the job.
☛ Next: Pictures Of Cats Smoking Weed
Tama's annual salary is paid out in a year's supply of cat food. We know cats don't want for much, but surely she's being bumped just a tiny bit there?