'Queen of the Cougars' Caroline Flack was arrested the other week after allegedly assaulting boyfriend Lewis Burton, and it's since been revealed her weapon of choice was a lamp which she used to bash Lewis over the head as he slept.
Featured Image VIA
Well some joker has now dug up an old Tweet from Caroline which she wrote all the way back in 2010, referencing a new lamp she had just bought.
The innocent Tweet has now gone viral almost 10 years later:

There was an unforgiving reaction from Twitter users, as usual: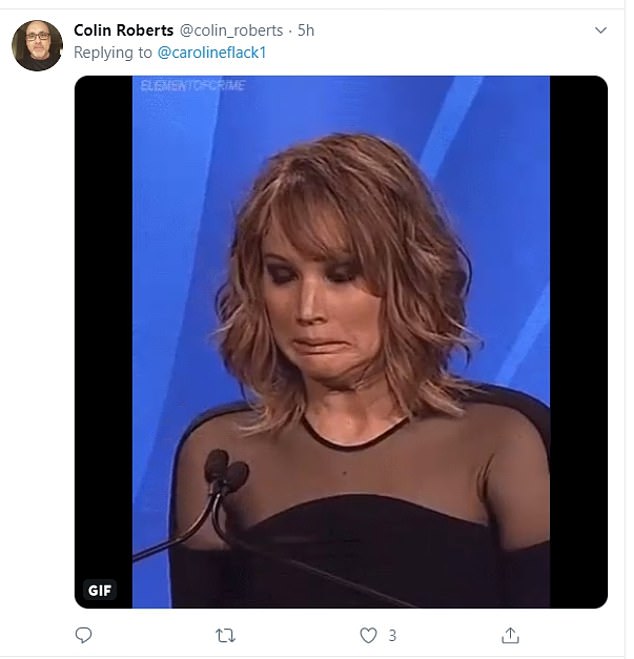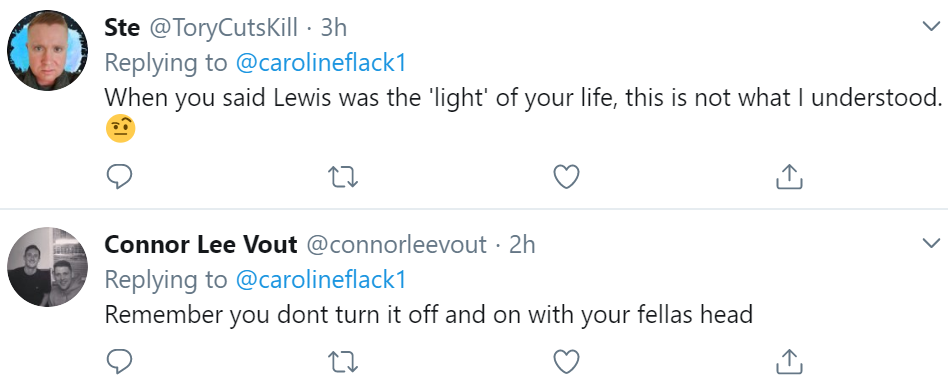 During Caroline's court case this week, prosecutor Katie Weisstold described the moment police arrived at Caroline's flat and also revealed a motive for the assault – texts she had found on her boyfriend's phone which suggested he had been cheating on her:
At 5.25am on the 12 December he (Lewis Burton) made an allegation against his girlfriend Caroline Flack. Police then made their way to the address.

Police then knocked on the door eight minutes later and it was opened by both of them. Both were covered in blood. And in fact one of the police officers likened the scene to a horror movie.

He (Burton) said he had been asleep and had been hit over the head by Caroline by a lamp. It cut his head and his face was covered in blood. He said that Caroline smashes a glass and caused injuries.

She had two lacerations to her left wrist. She took his phone while he was sleeping. She had seen text messages which made her think he was cheating. In the 999 call the complainant said quite clearly that his girlfriend was beating him up.

He asked repeatedly for help. He was almost begging the operator to send help. He said: She is going mad, breaking stuff. I've just woken up. She's cracked my head open.
Sounds like an attempted murder charge at worst for Miss Flack, who has since lost her job on Love Island as well as ad deals with River Island.
For the UK prison inmate who was 'furious' after a cell inspection meant he had to miss Love Island, click HERE.
[h/t MailOnline]