A few weeks back there was a video doing the rounds of a pair of brothers from Redcar, Teesside who filmed themselves repeatedly throwing their pet bulldog Baby down the stairs, slamming her on the ground and kicking her in the head.
Featured Image VIA
We didn't share the video and I never brought myself to watch it. 2 girls 1 cup? Fine. 25-year-old blackheads getting popped? Fine. Faces of Death? Fine. Dogs getting tortured? No thanks.
Incredibly, 22-year-old Andrew Frankish and his brother 19-year-old Daniel were spared jail over the footage, and instead were banned from keeping animals for life and had their 21 week sentences suspended for 2 years and a tagged curfew for 6 months. That's it. Even though the dog had to be put down following the attack.
Nearly half a million people signed a petition urging authorities to give a more adequate punishment, but nothing was done.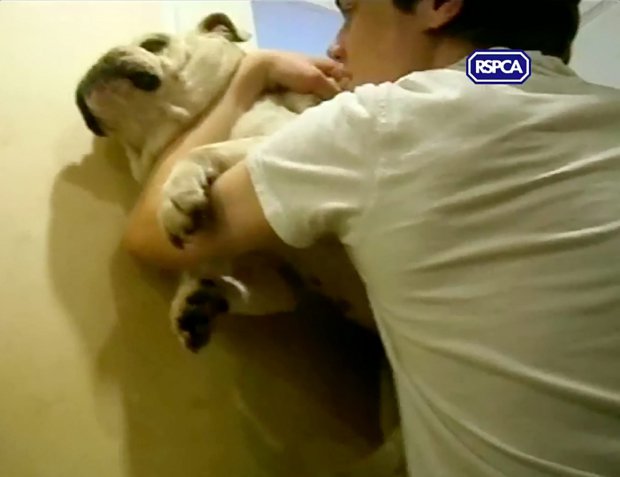 It seemed like these two cunts were going to get away with it, but apparently some semblance of justice has been done after one of the bros had the shit kicked out of him by a dog-loving vigilante this week.
The little prick called police after the assault begging for protection.
Police said:
A 36-year-old man was arrested following a call from occupants of a house in Redcar just after 11.05pm on Sunday, April 3.

The man was interviewed and subsequently released with no further police action.

People may have the best of intentions, but they could put themselves at risk and they can also disrupt police or RSPCA investigations.

We would advise people not to carry out their own inquiries, but to contact the authorities and raise their concerns so they can be investigated thoroughly and in the safest possible way.
Meanwhile, on Saturday a plane with a banner reading 'Jail the Frankish Brothers' was flown over Riverside Stadium in nearby Middlesbrough: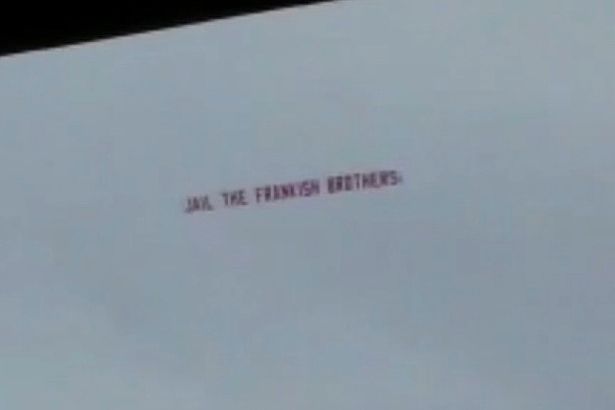 Well I love the fact the assailant got released without further action, because even the arresting officers probably loved the fact he battered this kid. The fact remains though that all these two savages have to do is behave themselves for 2 years and they'll have got away with essentially murdering that dog. No idea what the judge was thinking; maybe he/she doesn't like dogs either? Just a totally unacceptable outcome whichever way you look at it. I've got a good feeling these two are in for more vigilante ass-kickings in the future though, so that's good.
I'd say now's a good time to go hug your dog… but apparently they don't like that. Sigh.