We'd never heard of American football player Phil Costa before, but it's clear the guy has balls the size of church bells.
☛ Leg Drop Of Doom: R&B Singer Miguel Uses Hulk's Finisher On A Fan
We've incurred the wrath of the Hulkster before, when he tried to sue Sick Chirpse a few months back. If we hadn't complied with the Hulkster's wishes, Hulkamania would have run wild on us. Okay, so we then posted a clip of Hulk Hogan accidentally calling himself "gay", but we've organised a system where one phone call can help us elope to the Australian outback should Hulk come after us again. With all that said, even we wouldn't go so far as to propose to Brooke Hogan — his daughter — without asking permission from the big man first.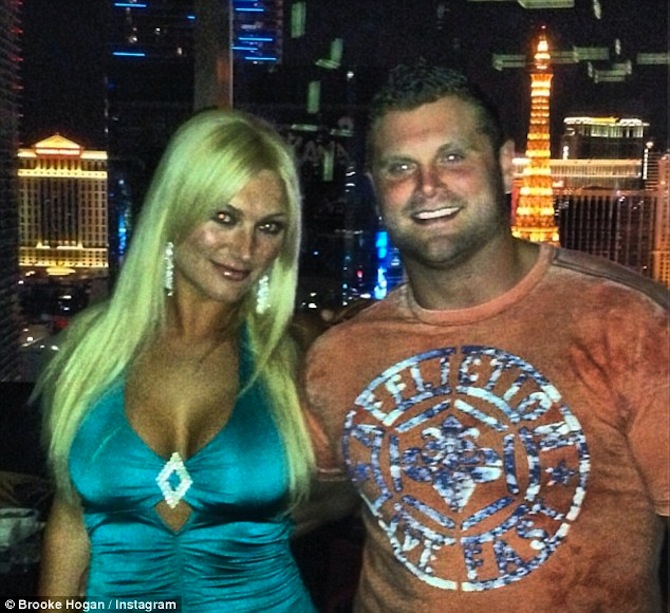 After hearing the news, Hulk put out a tweet referencing his daughter's Vegas engagement, suggesting he wasn't happy:
Where's the truck that ran over me twice? Hogan and Vegas doesn't work brother HH

– Hulk Hogan (@HulkHogan) June 30, 2013
Which begs the question — does Phil Costas know who Hulk Hogan is? Has he not seen the clip of him choking out a TV presenter completely by accident? Getting engaged to Brooke Hogan without seeking approval from Hulk Hogan is something a total psycho would do. Other than Chuck Norris, Steven Seagal and Stone Cold Steve Austin, there's not many scarier father-in-laws out there than Terry Bollea.
☛ Next: When Pro Wrestling Goes Wrong: Part 3
Watch your back, Phil.