Oh shit! Here's some great news for anyone who's had a hard time dealing with life without Breaking Bad (pretty much everyone).
Some genius named Lawrence Shepherd has come up with an idea for the Breaking Bad sequel and is already in talks with the actors and actresses he wants involved, except he needs to know that all the Breaking Bad fans out there are backing his vision.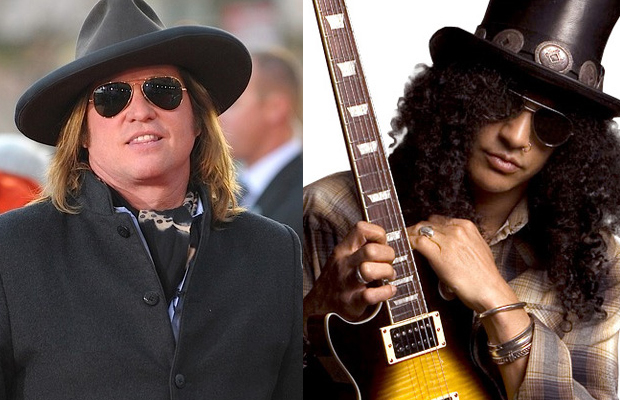 Here's the plotline: Val Kilmer and Slash play two US Marshals known for tracking down big time fugitives. This time they're tasked with tracking down Walter White. The show begins where Breaking Bed left off, only when Val Kilmer and Slash show up at the crime scene where Walter White died, he's nowhere to be seen. Did he manage to crawl away? Did someone remove his body? Is he really even dead? That's what the two detectives have to figure out and of course if Walter White IS still alive — they've got to find him.
Sounds pretty sweet right?
Val Kilmer's character is also a recovering drug addict who has to attend 12-step meetings in which we are promised cameo appearances by Russell Brand, Jamie Lee Curits, Steven Tyler, Dick Van Dyke, Drew Barrymore, Robert Downey Jr, Robin Willians, Neil Young and Eminem, who will all provide their own dialogue.
If this all sounds good to you then head over to Lawrence's Kickstarter and let's see if we can make 'Anastasia' happen — all he needs is $500,000 of our money and he'll do all the rest.
15 days left — GO!