A man with an uncanny and unfortunate resemblance to Boris Johnson has been left with no choice but to wear a T-shirt saying he's not Boris Johnson, after receiving non-stop verbal abuse in the street.
Featured Image VIA
Drew Galdron, who has worked as a lookalike for Boris in the past, says he's become a bit of a recluse since the real Boris announced he won't be standing for Tory party leadership, even after 'winning' the Brexit referendum.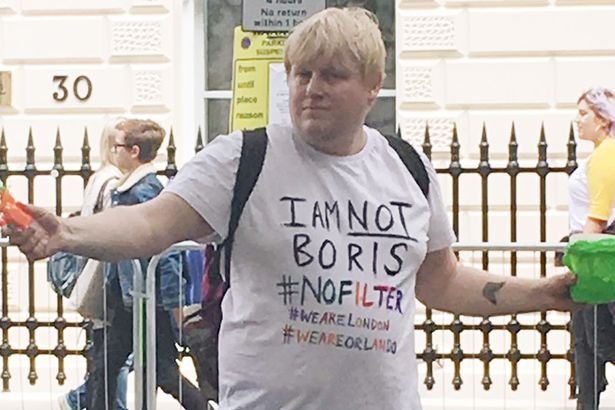 Drew says:
In the past few weeks I've become very concerned about drawing attention to myself.

I get people muttering things under their breath when they walk past me, which is upsetting.

I'm honestly worried to leave the house as I'm scared of what people could do. I have to think twice every time I want to go out as I can't always expect the public to be respectful.

People are yelling things at me and trying to take pictures, but at the minute I'm worried something more serious could happen.

I have a history of mental illness and agoraphobia and sadly recent events have made it worse.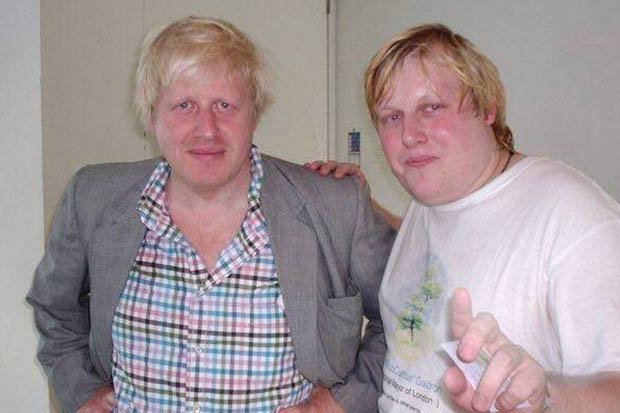 He's also keen to distance himself from Boris's political ideologies:
The similarities stop at our looks. I like his personality, but I don't agree with his politics.
We don't blame the guy – here's an example of what the real Boris has been dealing with (though it's wholly deserved, mind):
Certainly not a good time to be looking like Boris Johnson. Could be worse though – he could be a dead ringer for Mesut Ozil like this poor Argentinian kid.