Kazakhstani bodybuilder Yuri Tolochko AKA the weirdest man on the internet is back in the headlines this week after he announced that he's now open to dating actual human beings.
Featured Image VIA
Yuri, who married sex doll Margo after a whirlwind romance, then cheated on her before settling on a throuple situation with two brand new dolls, would consider dating a human on one condition – they like his silicone soul mates as well.
Yuri shared the news on FUBAR Radio Friday:
I was in a real relationship in the past, about seven years.

It's interesting and important for me, and in the future maybe I will have a real person, but it's important that she or he likes my dolls too.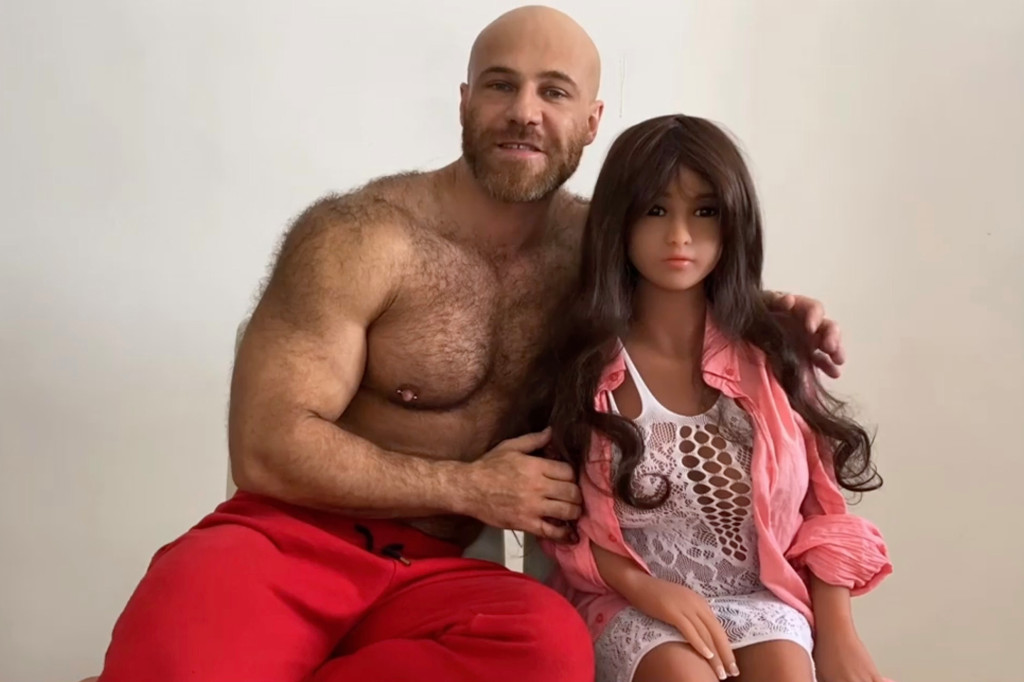 Well you'd think in life that a person would have to choose between dating sex dolls or humans but apparently Yuri is a guy that can do it both. Although it does come with the caveat that his human partner must also be fond of silicone sex dolls. After all look at all the special moments he's created with them…
View this post on Instagram
View this post on Instagram
View this post on Instagram
Can't just ask a guy like that to give up on the sex doll life altogether. Although he did cheat on his sex doll bride, and that was without all the arguments and passive aggressive sniping that comes with being married to a human being. Everything was going great until she broke and he cheated on her as she was sent off for repairs. How can any human ever trust him with that sort of track record?
The crazy part is that there's blatantly a 10/10 babe out there just waiting to throw herself at Yuri so she can prove that she can get him to go completely plastic-free in favour of humans. Maybe that was Yuri's plan all along? Pretty clever for a sex doll-shagging bodybuilder if so.
To meet the creepy sex doll robot owner who can't choose between his robot and his favourite doll, click HERE. At least someone can relate.