So remember a couple of months back when we reported on Mohammed Abad — the guy with the bionic penis who was set to lose his virginity at 43 to a sex worker? He had lost his penis in a brutal car accident as a child and thanks to science, he managed to get a £70,000, 8-inch bionic replacement meaning he could finally get it in. G'wan.
Mo was all set to do it with 'award winning' sex worker Charlotte Rose. However, in an unbelievably cruel twist of fate, Mo was involved in ANOTHER car accident, meaning he had to postpone the life-changing event. Poor guy.
But don't worry, as this isn't another sad story to say that he is still in waiting. At the tender age of 44, Mo has finally done the deed and lost his virginity with Charlotte. And it looks like the guy has ultimate stamina — apparently the session lasted two hours. He said:
It was great. I've been waiting for this day since I was 18.

But now a big burden is off my back and I'm so happy.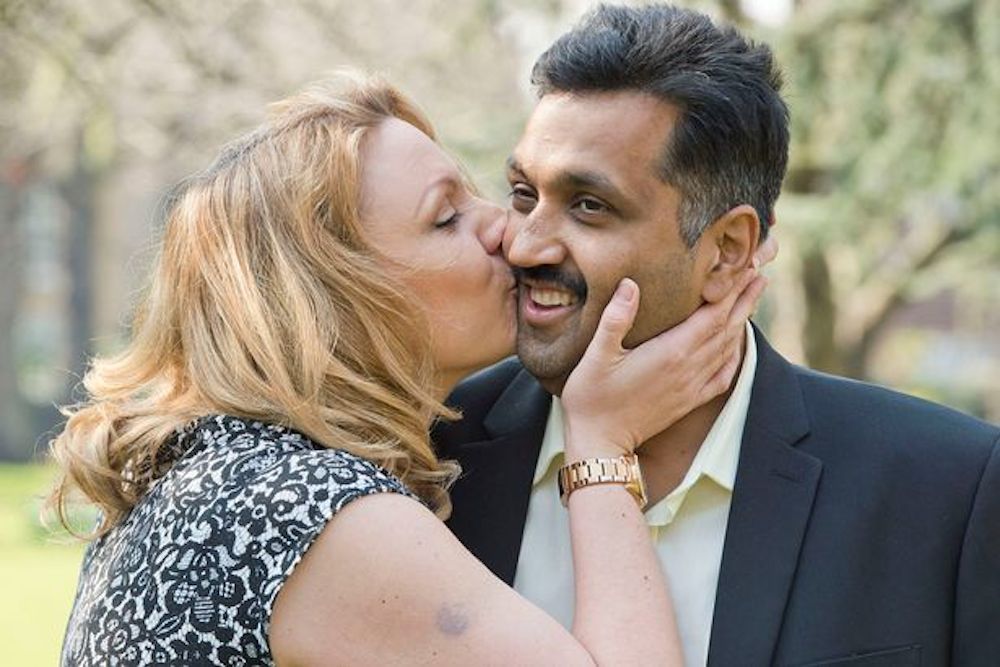 The pair spent a few days in a London hotel, getting to know each other before they had sex. On the first night his dick didn't inflate properly although on the following evening things started to look up. Mo added:
When Charlotte saw it for the first time, she was silent and I was a bit worried.

But then she said: 'It's incredible'. It's nice to hear a lady say that.

After it was over, I lay there with a big smile on my face.
Yay. Get in there Mo, glad to hear it all went OK for him. And judging by his bad luck before the event, it's great that he didn't sustain any injuries while he was going at it — unlike these poor sods.