We talked last week about how a few people were trying to cancel Billie Eilish after a video of her using an Anti Asian slur re-emerged on the internet and now the multiple Grammy winning singer has finally come out with a response to the controversy.
Featured Image VIA
Billie released the following statement on her Instagram story: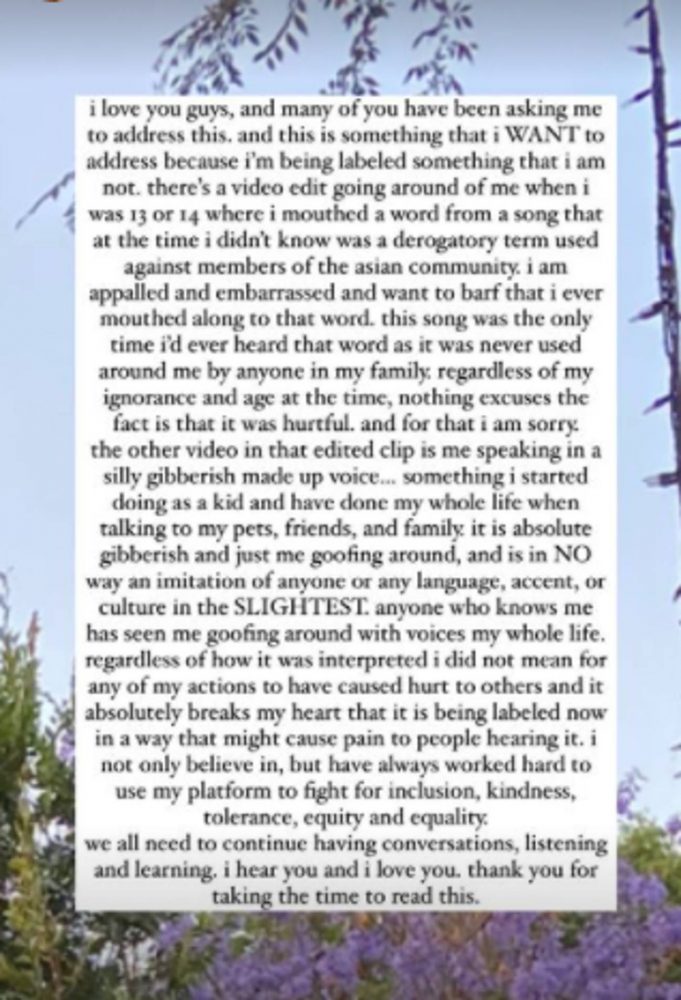 That all kinda sounds perfectly reasonable to me? You can't be expected to know how offensive certain words and phrases are when you're 13 and most of us probably forget that Billie Eilish is still only 19 and already expected to be a role model for the whole entire world and a champion of progression and not allowed to fuck up even slightly whatsoever. Think about what you were doing when you were 19 and ask if it's in any way comparable and then reassess your reasons for trying to cancel this girl in the first place. Give her a break. She's doing more than trying her best.
For more of the same, check Billie out saying the internet hates women after trolls body shamed her last year. Guess she might have a point.