Following her comeback earlier this week, Belle Delphine has given an interview discussing what led to her hiatus in the first place.
Featured Image VIA
At first everyone assumed she was just taking a break after catching some grief for that disturbing video she made with a dead octopus, and then figured it was because she got arrested for vandalising someone's car because they stole her pet hamster:
I stg this girl came to my party and stole my hamster. I have no idea why, or who tf does that? I spray painted the fucc out of her car and got arrested, at least I got my hamster back. bitch pic.twitter.com/UoKbZ4XTaU

— Belle Delphine (@bunnydelphine) October 8, 2019
Well we now have the true reason, which is that 20-year-old Belle took a break to secure her privacy after being stalked and having death threats sent to her home address.
She told LadBible:
About a year and a half ago my previous address was leaked online and was on 4chan. People found this address by locating my P.O. box, and then searching using Google Maps and other software to geo-locate my house from the window in the background of my photos.

I had people post photos of themselves outside my house at night, with their middle finger up, some during the day, and I even had a sign saying 'pay your taxes' posted on my door, which is ironic, because I pay my taxes.
In fact she was supposed to be back even sooner, except she ended up injuring herself by attempting a dive off a roof into a kids paddling pool:
Why was I gone for so long?
well I wanted to come back earlier but I suppose jumping off a roof into a kids paddling pool wasn't a good idea so I guess I had to stick with the rap video pic.twitter.com/z8YfESmUSL

— Belle Delphine (@bunnydelphine) June 18, 2020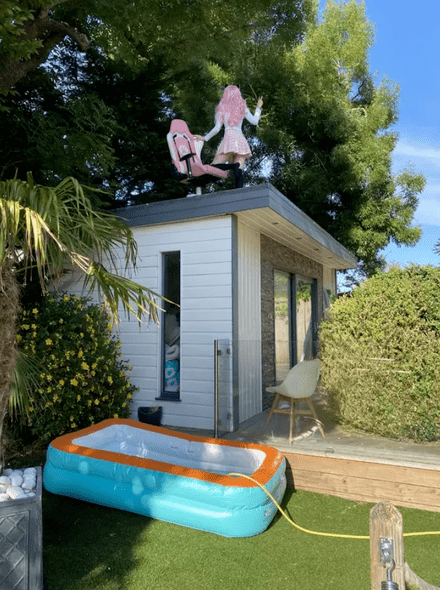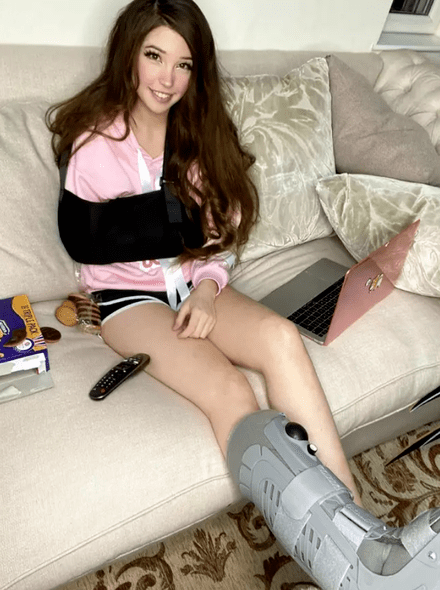 A little while ago I was going to re-launch, so I was making this video where I was going to jump off a roof into a shallow little pool, I did one tester jump and it went OK,

Then I tried it again and kinda tripped on the wheelie thing on the chair and kinda just jumped weirdly, landing badly on my leg before flopping into the pool and landing on my arm.
So yeah, definitely nothing to do with her Instagram account being banned or the dead octopus or a swarm of incels harassing her over her Pornhub account, but actual real life drama involving a missing hamster, real world stalkers and brutal injuries.
Here's her comeback video, in case you missed it (NSFW):
For a look at some of the seriously NSFW content Belle is flogging on her Patreon account, click HERE.