Back in July, UK gamer girl/cosplay model Belle Delphine exploded with popularity after selling her dirty bath water to incel gamer boys at $30 a pop and uploading increasingly NSFW images and video of herself onto her social media accounts.
Featured Image VIA
By the end of the month, her Instagram account had been taken down, with many guessing it was due to a violation of nudity guidelines (there was a coordinated 'mass reporting' of her account organised by disgruntled fanboys after she failed to deliver on a porn video she promised).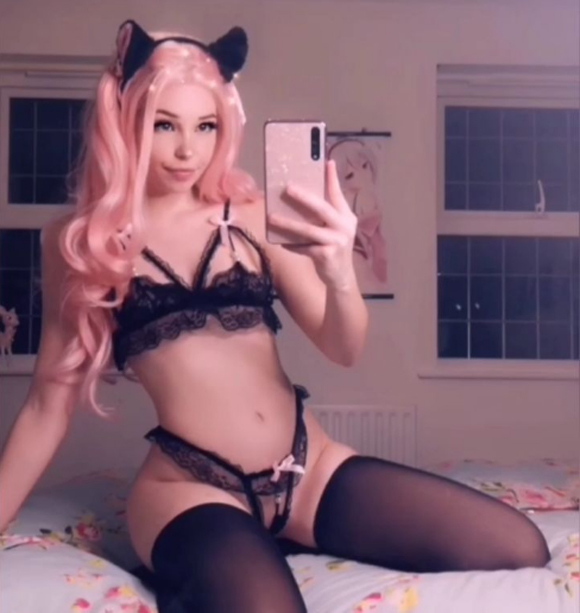 Two months on and Belle's Instagram account is STILL down, despite the fact there are loads of other Instagram models posting similarly explicit content.
Well the South China Morning Post is now claiming that the true reason Belle Delphine got kicked off Instagram is because she posted this super weird video of herself hanging out with a dead octopus. 
It's still up on YouTube – see for yourself:
Well that was just bizarre, which seems to be the sentiment shared by the YouTube comment section (no shortage of weirdos there either):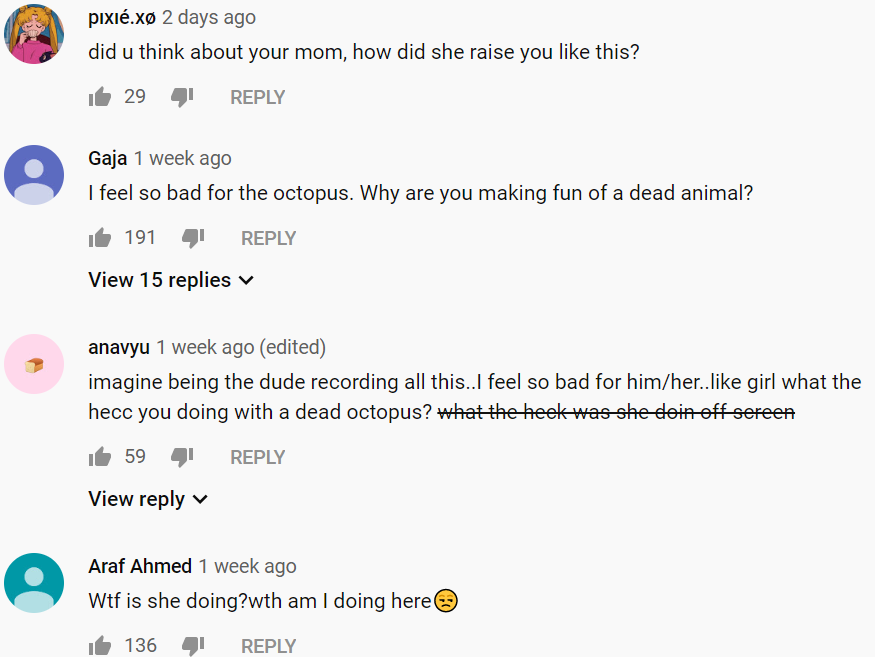 All of Belle Delphine's other social media accounts are still active (including her Pornhub account) and she's sharing all the usual content she used to share on Instagram, so I'm not sure why Instagram has been particularly strict about this or whether Belle just hasn't been bothered to chase it up and get active again.
Why would she? She's already raking it in with her NSFW Patreon account. Judging by that video, the octopus purchased 'GOD TIER' for sure. Gulp.