Bam Margera's story is true example of the rise and fall of a celebrity. He started off his celebrity life as a talented skater and famed star of 'Jackass', but after his friend Ryan Dunn died his life really started to spiral out of control.
Featured Image VIA
Now it looks like Bam's life is on the rise again and as part of his recovery he has opened up about his battles with drugs, alcohol and food, revealing how fame pushed him to a very dark place. In the recent episode of 'Epicly Later'd' Bam talks about how his lifestyle as a young man led to a dependency on alcohol:
I didn't officially start drinking until maybe 24 or 25.

Then the rockstar life and drinking spun out of control.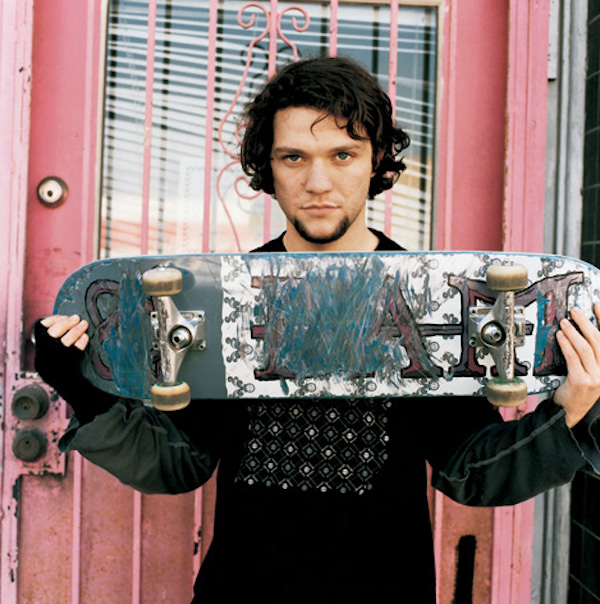 Bam's mother April also spoke about her son's battles and how hard it was for her to watch:
When you're on camera a lot, people have a lot to say. He always wanted to have this very slim, slim look and a lot of it kind of happened when he became good friends with Ville Valo.

[Ville] is the loveliest man ever, but he never ate, he just drank. I think Bam started sipping on a beer or sipping on a something because he like the way he looked.

We would go out to dinner and then he would immediately excuse himself and go to the bathroom.

I said, 'Are you throwing up?' He says, 'Yeah, yeah, sometimes I throw up and that way I'm not gonna get fat.'
Wow, I had no idea. I knew that Bam suffered from problems with alcohol and drugs, but I didn't realise that this spilled over into his eating habits too. Thankfully his health has taken a better turn and he's on the path to sobriety, whilst living in Spain with his pregnant wide Nicole Boyd. Looks like things are finally on the up for Bam and we couldn't be happier for him.