Graphic designer Nick Harrison hit us up about his awesome new project 'Grafik Aircraft' where he's basically set up an online graphic store dedicated to aircraft prints. Right now you can buy both paper plane aircraft prints and cotton t-shirts and they're looking pretty dope to us, although unfortunately there aren't any pictures of bears being fired out of aircrafts at supersonic speed. You can see a selection of them below.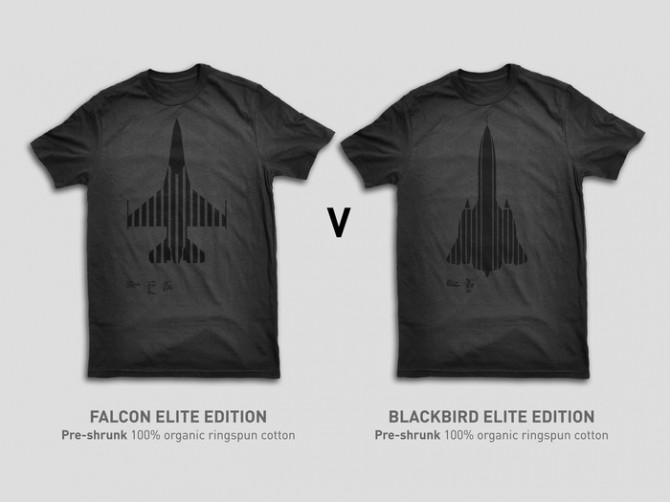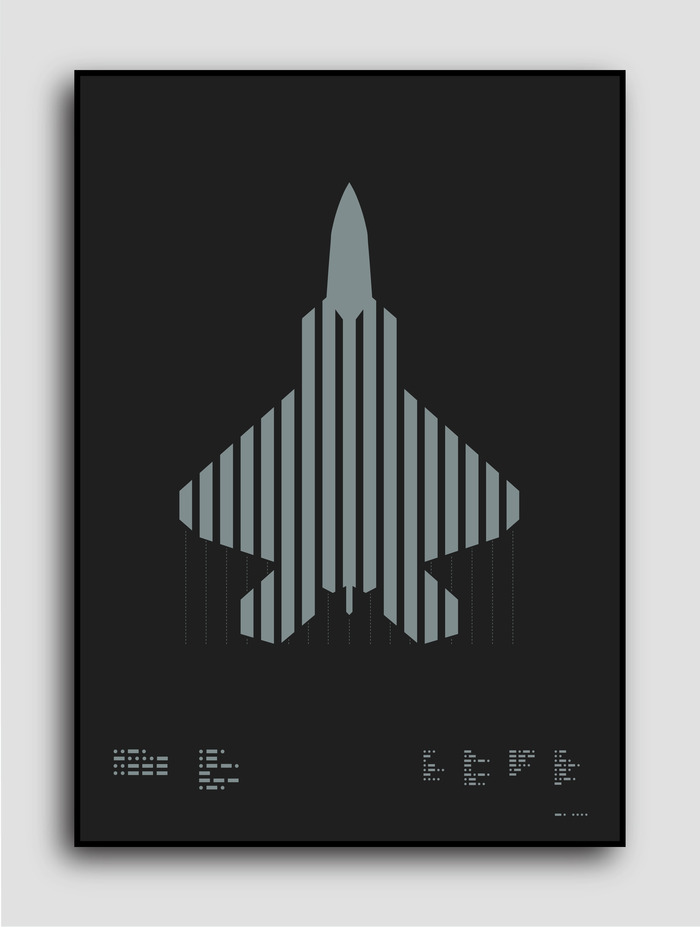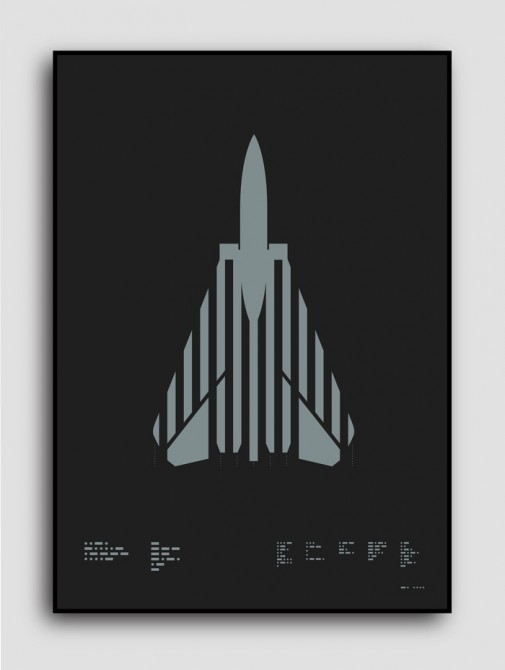 Nick originally started designing aircraft on Twitter. 140 characters was limiting but he managed to create a a Tornado GR4 and a Eurofighter Typhoon using squares, circles, half circles, triangles, dots, dashes, lines and anything else he thought might work. For this series he wanted to keep the minimalist feeling of the Twitter art but expand it to a bigger canvas, hence the huge prints and t-shirt designs you see throughout this article.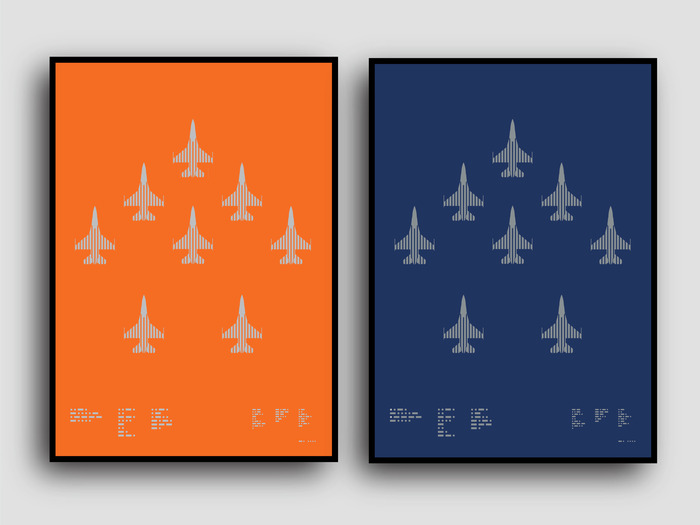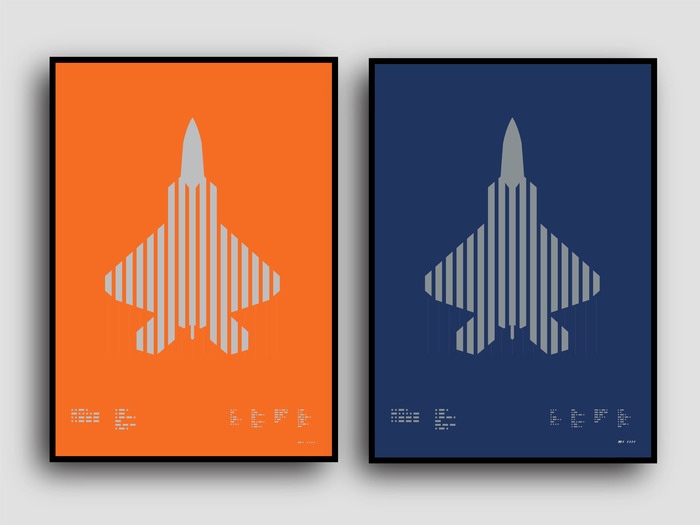 The prints use the finest quality beautiful tank like paper from GF Smith Papers and are individually hand pressed by Gary at The Private Press in Brighton. The same can be said of the t-shirts, which are sourced from a high quality cotton t-shirt manufactures local to Nick.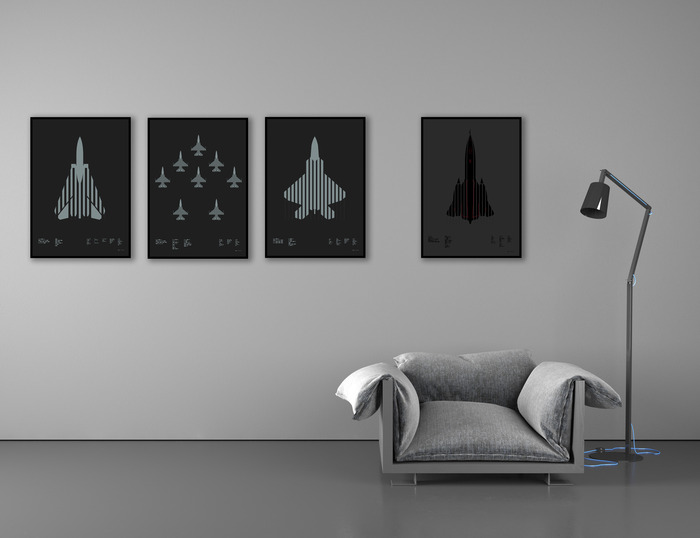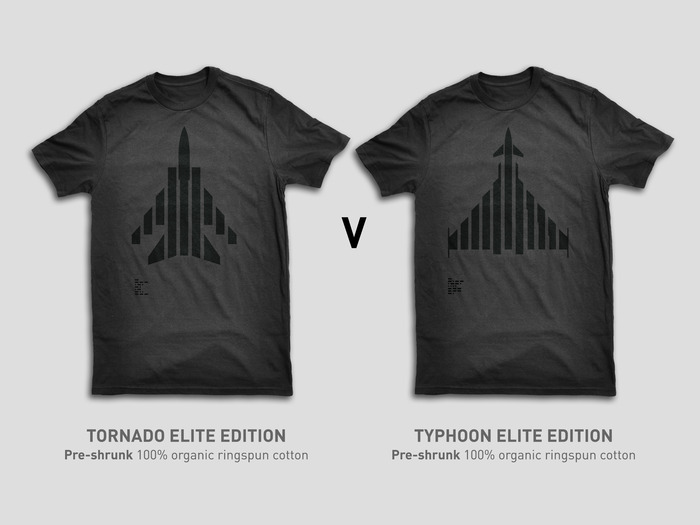 As with most projects of this nature these days, Nick has set up a Kickstarter to try and help him sort out the initial funding so he can get these batboys printed. He's 6 days away from his target so if you like the look of this then head on over to the Grafik Aircraft Kickstarter and pledge to get one of these unique designs. We can all agree that you're going to look like a sickhead walking down the street in one of those t-shirts or when someone comes over and you've got one of those prints on your wall, preferably right next to your Waveform print.