Remember a few weeks ago when we heard that random Americans – one in every state – were receiving weird packets of seeds in the mail from Asia and had no idea where they were from or what they were all about? Turns out that they're now heading over to Australia as well.
Featured Image VIA 
Australian officials have taken the step of warning the population that if they receive these seeds in the mail that they shouldn't under any circumstances plant them because they could cause billions of dollars worth of damage if they're an invasive species. The packages have been sent from addresses in China, Malaysia and Taiwan, so there doesn't seem to be any localised source to them either, making the whole thing even more confusing.
Australian Seed Federation (what is that even?) chief executive Osman Mewett said the following about the seeds: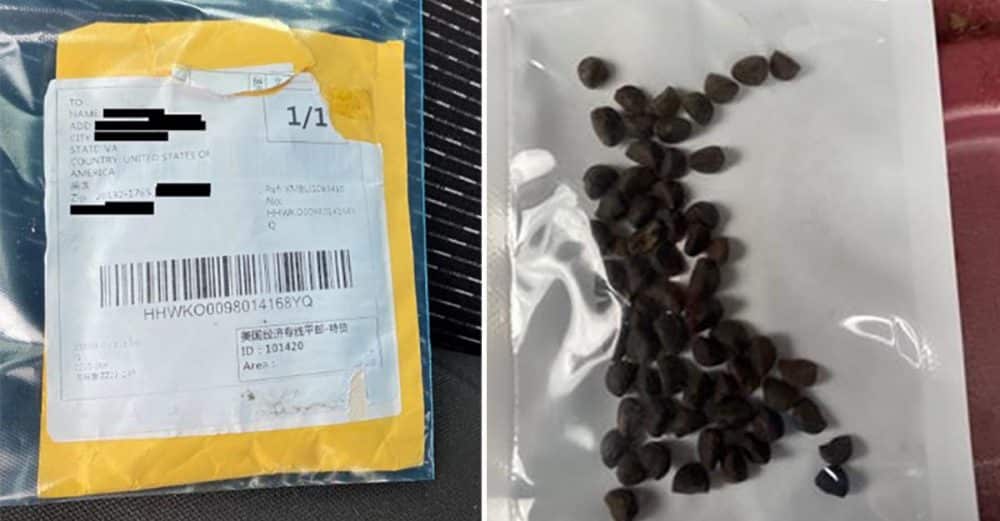 I'm very curious as to the motive behind it, because neither here nor in any of the overseas reports has anyone been able to explain why this is happening, where they are coming from.
There are a few conspiracy theories out there, but I really haven't seen anything concrete as to why this would be happening.

There doesn't seem to be any rhyme or reason about who is receiving these packages.
So weird. I'm surprised someone from VICE hasn't made a documentary and got to the bottom of it yet, but there are reports that some households in this country have started receiving them in the mail as well. Something is definitely not right about all this.
For more of the same, check out this guy in America who actually planted the seeds. What an idiot.