It's that age old problem – just what do you do when you've put up a fake picture on your online dating profile and it's time to meet the object of your affection who you've been chatting up online for a couple of weeks?
Well if you're 29 year old Deepak Dhankar from Victoria, Australia and you've just met a woman on the Oasis dating site, then you just tell her to close her eyes so she doesn't see what you look like and get on with it anyway. Apparently that works too although you also end up in court afterwards, which is what happened in October 2012 and has just been resolved in the dock over there this week.
Deepak was posing as a blonde, muscular hunk named Jamie on the site and was chatting online to the unnamed woman where it got to the point where she invited him over. Somehow Deepak managed to let himself into the house – I suppose nobody locks their doors over in Australia? – and found the woman naked in bed, at which point he began to touch her sexually. The woman kept her eyes closed the entire time throughout the experience and believed that Deepak was really this Jamie character.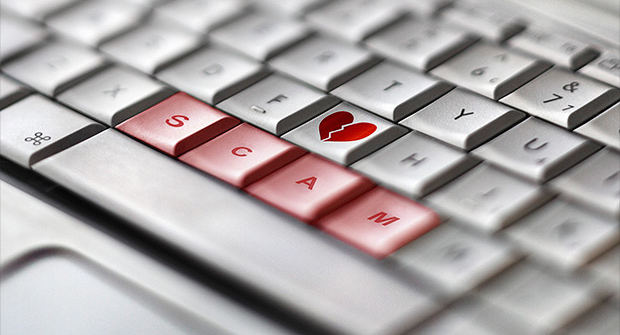 She only became aware that he wasn't when she caught a glimpse of his dark skin in the shower – which she was in with him at the time, still with her eyes closed presumably – following the cries of one of her children who had woken up. Upon her return to the shower, she agreed to 'play along' with Deepak as she was fearful for hers and her children's safety as this wasn't the man that she thought it was.
After Deepak left, she confronted him about the deception and then reported him to the police. He was in court this week and pleaded guilty to procuring sexual penetration by fraud and has agreed to undergo counselling to deal with his problems, although he'll also be sentenced to another punishment this week too. Somehow he's retained the support of his wife over the incident, despite the fact he created a fake online dating profile and then effectively went over and had sex with a woman who didn't know who he was.
The fact this whole ordeal even happened is baffling, but I suppose that's why it took so long to sort out in court. Glad this guy got his just desserts.
To avoid any similar situations, check out our rundown of 5 photos you need to guarantee Tinder success.