The last few weeks of Armie Hammer news have involved women leaking DMs and stories about his rape fantasies and fetish for drinking blood and eating body parts, including one ex model girlfriend who said he carved an 'A' into her pelvic area, and another who claims he asked to BBQ and eat her.
Featured Image VIA
Well it seems we can expect plenty more stories in the coming weeks, which brings us to the latest – text messages and audio from Armie Hammer complaining that he's being 'kink-shamed' by the internet: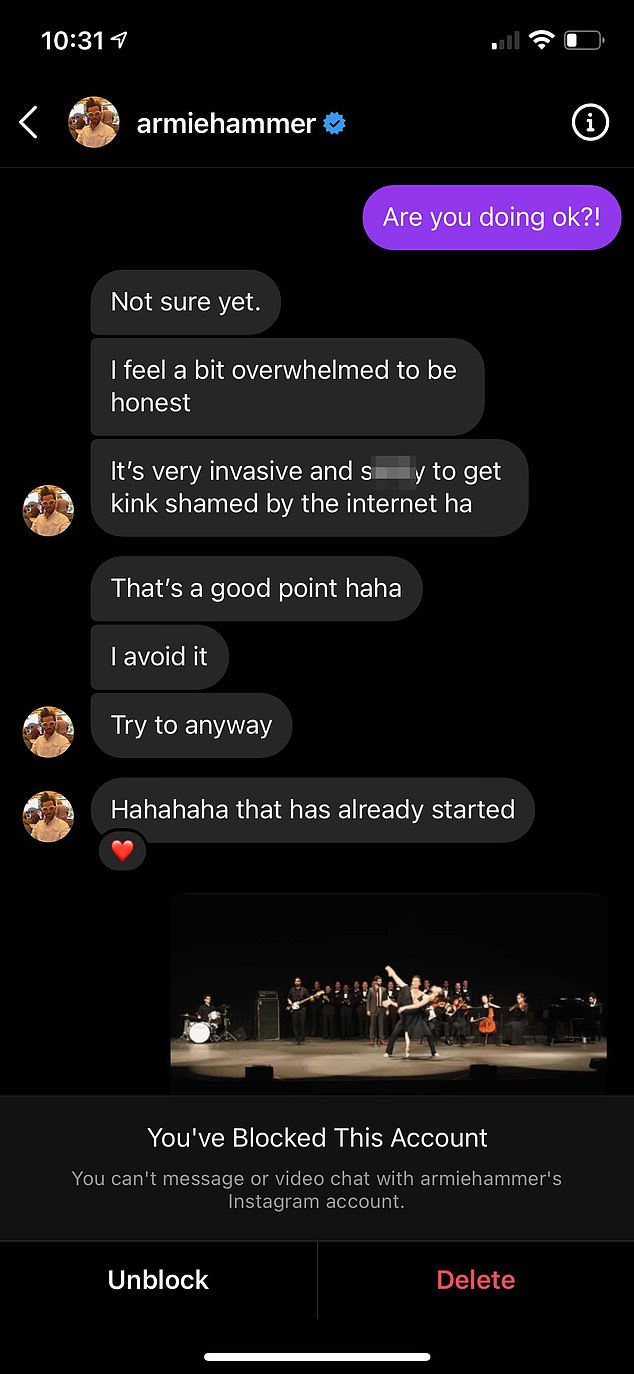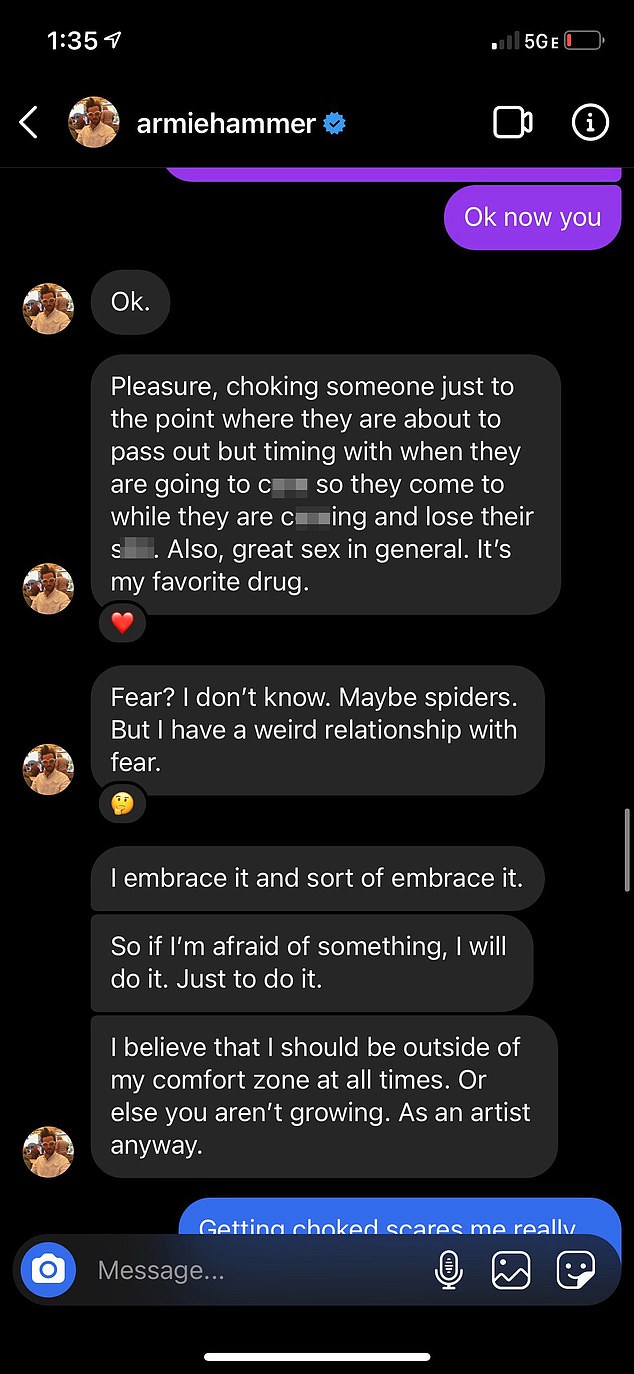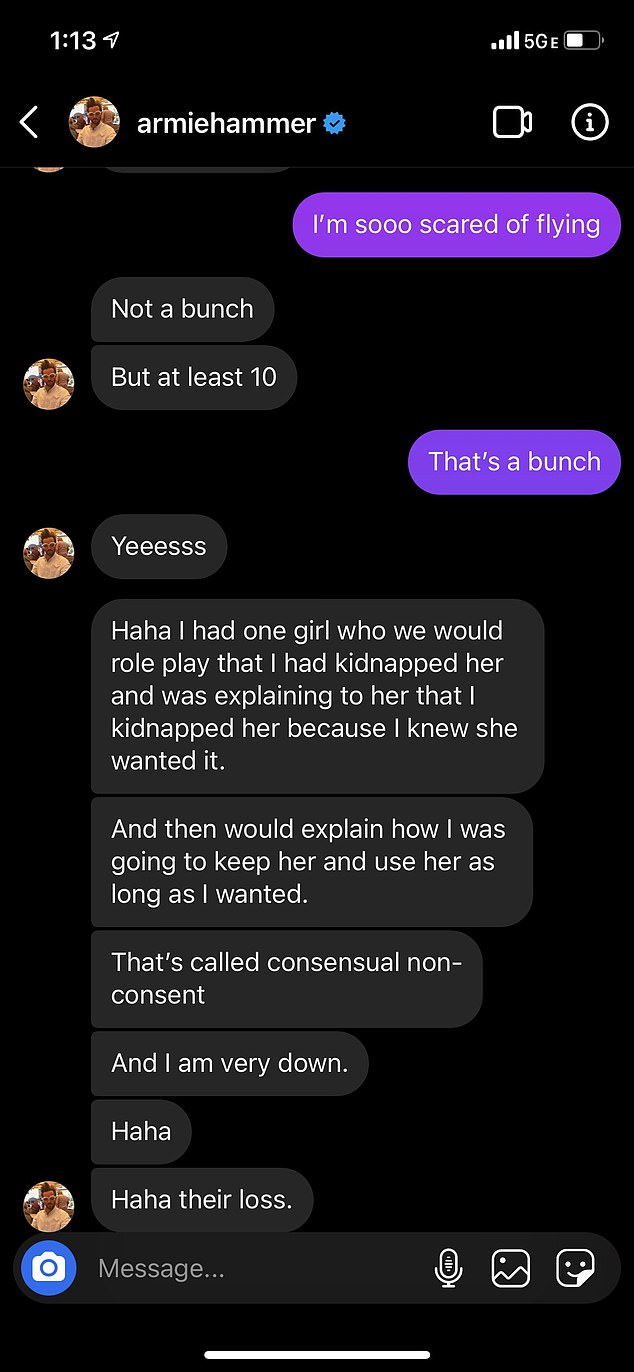 A woman who spoke to MailOnline on the condition of anonymity also revealed that Armie Hammer had boasted to her that since his secret was spilled he had received 'a lot of offers from girls who said I can eat pieces of them.'
She also shared this utterly terrifying audio from Armie in which we get to hear his rape fantasy voice. Yikes:
TW Armie Hammer's disgusting voice

I am shook to my core by the newest leaked Armie Hammer voice notes…. I am so so sorry in advance but If I had to hear this……. so do you pic.twitter.com/SGHL95TkYq

— Sophie Ross (@SophRossss) February 4, 2021
Holy shit.
Here are a couple more screenshots doing the rounds: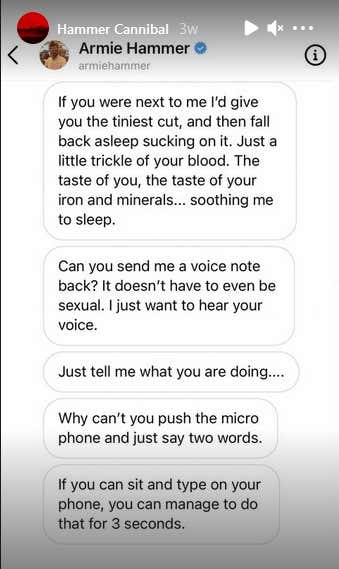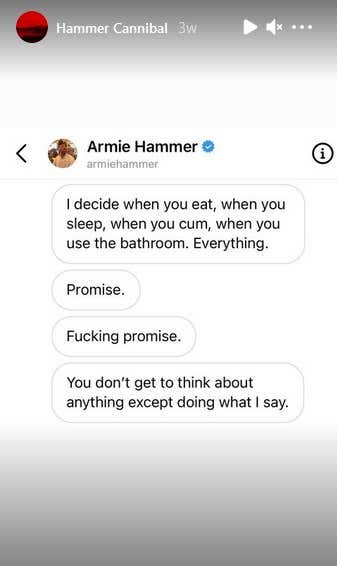 So even with everything that's come out about him these last few weeks, it seems we've barely scratched the surface of just how dangerously freaky this guy is. I mean liking it rough and acting out consensual rape fantasies is one thing, but fantasising about eating women and drinking their blood is something else altogether.
If we're going to take his word for it, it also seems that he's got loads of girls DMing him now and offering themselves for sexual sacrifice? I mean who wouldn't want to be eaten alive by the star of 'The Social Network' and 'Call Me By Your Name', right? Not to kink-shame these ladies or anything, but I have a feeling it's not something they've really thought through. Now to wait and see whether Armie was dumb enough to respond positively to them. Watch this space.
For a look at some of the other wild stories about Armie Hammer, click HERE.