Despite the fact that it was perhaps one of the most polarising decisions ever in this country after Brexit, Greggs launching vegan sausage rolls has seen an incredible rise in their profits and so it only makes sense that other companies in the market are going to follow suit.
Images VIA
The first of these – to my knowledge – is none other than Aldi, who have also been responsible for some of the sickest deals ever this year. The sausage rolls are part of a new line of plant based products called Mae's Kitchen and also feature 'beef' and 'chicken' burgers.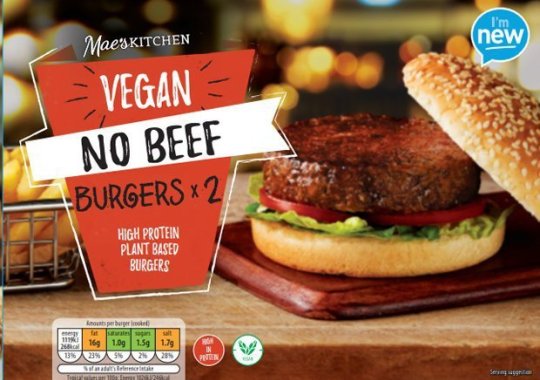 The sausage rolls will set you back £1.19 for a pack of 4 – making them way better value than Greggs, but on the flipside to that you will have to heat them up yourselves or eat them cold. Having said that sometimes Greggs ones are cold though too, so there is that to consider as well.
Think Aldi is always going to win on the value front however you look at it, but I do find it hard to believe that it'll taste as good as those Greggs sausage rolls because they really are phenomenal. Prepared to give it the benefit of the doubt though for sure.
As for the burgers, they're both £1.99 for a packet of two and made from wheat, soya and pea protein, onion and mushrooms – and they feature 19g of protein per burger. Sounds decent and apparently they're 'thick, flavoursome and juicy', so it sounds like they'll be a force to be reckoned with following their debut.
For more of the same, check out this story about a vegan who reckons he lost the ability to ejaculate because of his diet. Serious stuff.