The Greggs vegan sausage roll seems to be one of the most controversial things that has ever happened in this country with everyone wading in with an opinion of it, but it turns out that no matter what anyone thought of it Greggs knew exactly what they were doing as its introduction has seen their profits rise 14.1% in the first seven weeks of the year.
Featured Image VIA
A spokesman has declined to comment on just how many rolls they've sold since their introduction, but did admit that it was one of their top 5 selling items. Edison Investment Research analyst Paul Hickman said the following about it: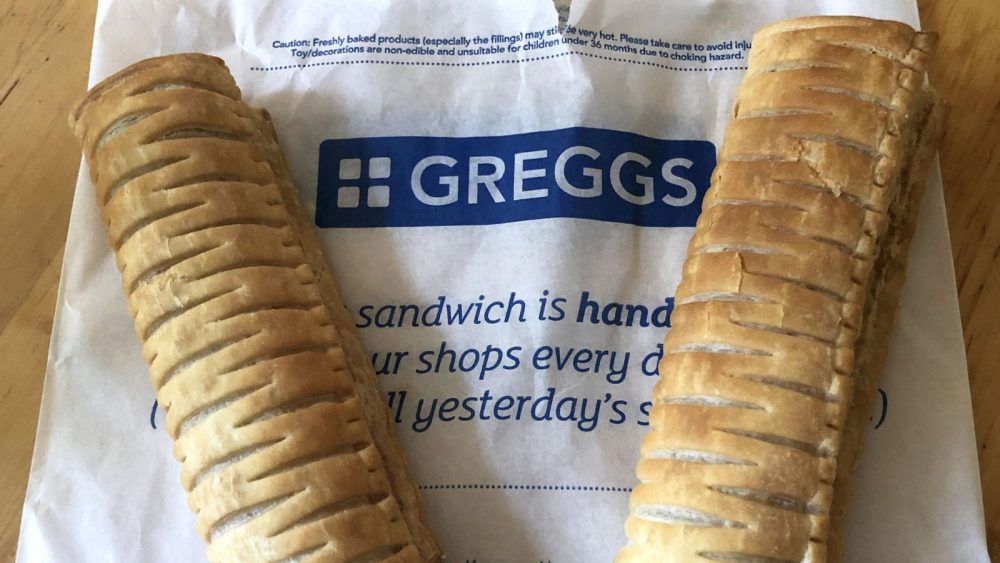 It seems the publicity surrounding the launch of the vegan sausage roll … succeeded in its aims of bringing more customers into the stores, resulting in a ramp-up in transactions.

The difficult question to answer is where trading levels settle to once the curiosity has died down … However, it is clear that 'vegan' is entering the mainstream with alternative dietary trends on the rise.
Yeah no shit and it seems like the vegan trend isn't going away any time soon either, no matter what half of the country seems to think about it. Indeed, Greggs are so pumped about it that analysts are predicting that they'll be adjusting their profit forecasts for 2019 to £97.62 million up from £88 million in 2018. Not bad hey – can probably expect a whole bunch more vegan products to be added to their menu over the course of the year as well, so you had better get ready.
For more of the same, check out how much they were being sold for on eBay. Ridiculous.