K) Smallest Kangaroo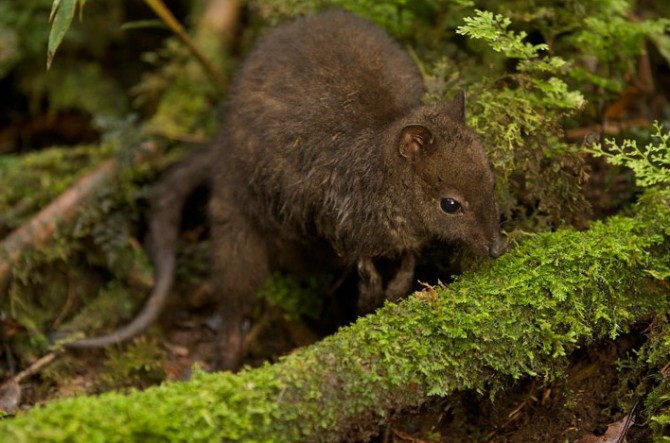 This little rascal was recently found in the wild, wild jungles of Papa New Guinea and is the smallest kangaroo type animal ever recorded. Dorcopsulus is a dwarf wallaby technically, but there is literally nothing else small that begins with a 'K' that is of any interest. If you find anything small that begins with a 'K' and is even mildly interesting I'll email you a million dollars worth of love.
L) Smallest Legal Swimsuit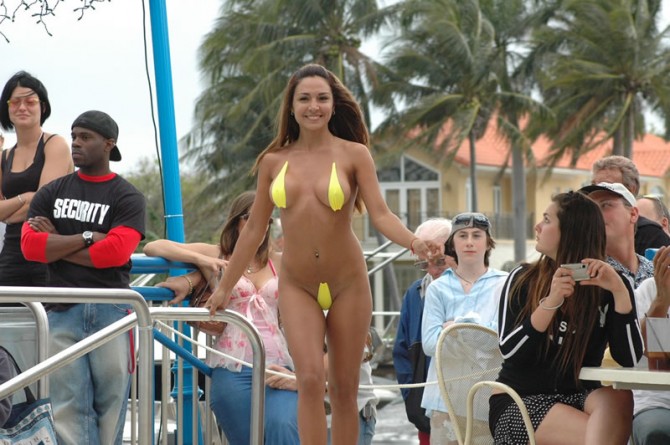 You can't just bust your wabs out at the beach, you need to cover certain areas up. That's the way of the western world. It's quite weird when you think about it? There are a few square centimetres of human body that are totally off-limits. The rest of the body is a complete free for all. But articular sections must be covered at all costs. Hair on the head? Fine. Hair down below? No go. You can show as much boob skin as you like, but if that bobbly little nubbin at the front is on display, you are in big trouble.
In 2010 the Stren Line company sponsored a swimsuit competition. The only requirement was that the swimsuit be held up by fishing line. That's the winner above. Tiny, yet legal.
M) Smallest Mum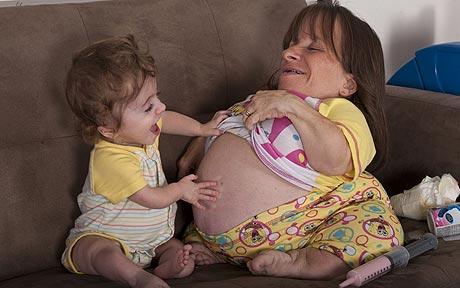 Stacey Herald from Kentucky is just 2 feet and 4 inches tall and has staggeringly managed to pop out three entire children. She suffers from a rare genetic disorder called Osteogenesis Imperfecta and doctors warned her she may put her life at risk by having kids; she told them to shove it and put her baby making apparatus into action. Well done Stacey.
If you guys out there in Chirpse world find any interesting/repulsive/confusing things that are small/massive drop me a tinkle @timboynewtron yeah?
☛ More Size Stuff:
A to Z Of The Weirdest Longest Stuff (A-M)
A to Z Of The Weirdest Longest Stuff (N-Z)