A couple of weeks back we covered a grim photo set from Matt Black, it featured the lives of ex-slaves in Mexico, and the struggles they faced. The following photo project covers regions a little closer to Matt's home, in California.
When I hear the name "California" I think of cocktails, white wine, beaches, shirts with pineapples emblazoned on them and, of course, Arnold Schwarzenegger. But that's not an accurate portrayal for the vast majority of rural Californians over the last few years. State Governor Brown has declared a state of emergency as this crushing drought ploughs into its fourth dusty year.
All Images VIA
Matt uses his trademark, misery stained black and white photographs to document the dead scenery, the poor migrants trying to make money in the barren soil and the general misery that the lack of water has caused. Dust storms and wildfires have produced what some experts are calling "Third World conditions". More than 5,000 fires have burned 6 million acres of land and things aren't looking like they are improving.
Worst of all, or perhaps just predictably, many scientists believe this drought is a manmade phenomenon. Some experts predict that the conditions will worsen over the next few years forcing mass migrations out of the state. Not a happy time all round.
(Click through the following images using the left and right arrows).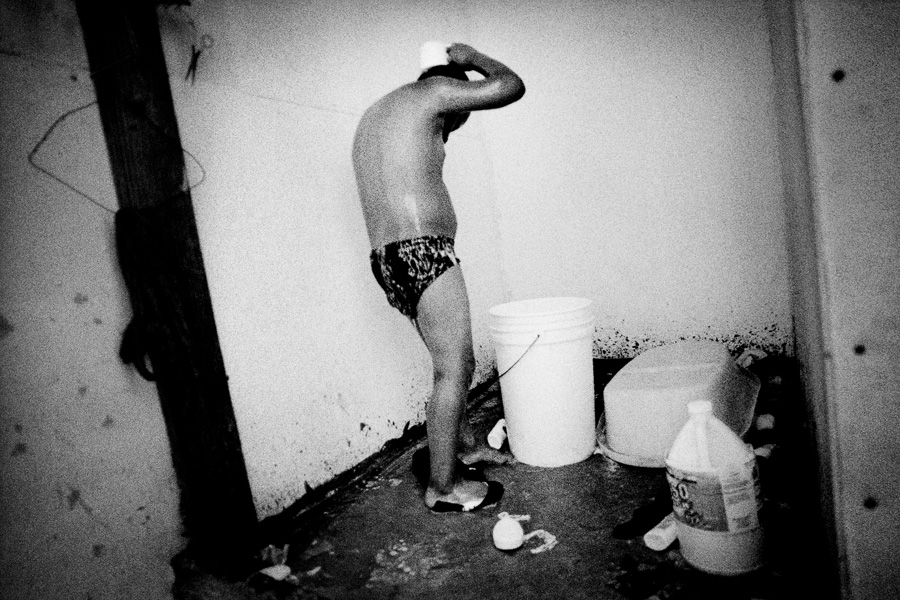 Bucket bathing.