3. Van Gogh Is Bipolar, Philippines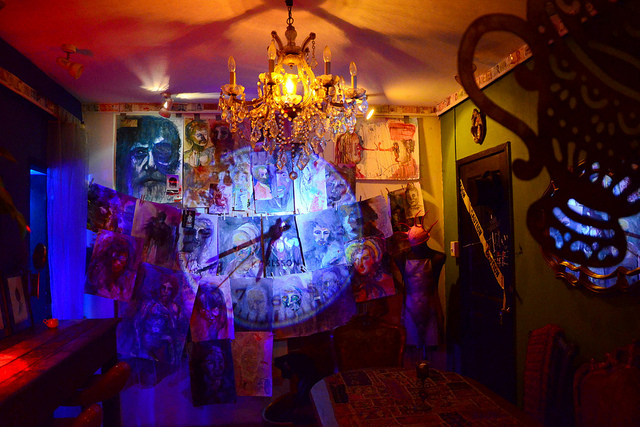 I think it's the first place on the list I would actually want to frequent. His sign declares that 'stupid and idiots are welcome', I think I will fit in just fine.
It's owned and run by one guy called Jetro with bipolar disorder. He did some research into foods that had mood altering properties and with a bit of help from friends set up his own bipolar themed eatery.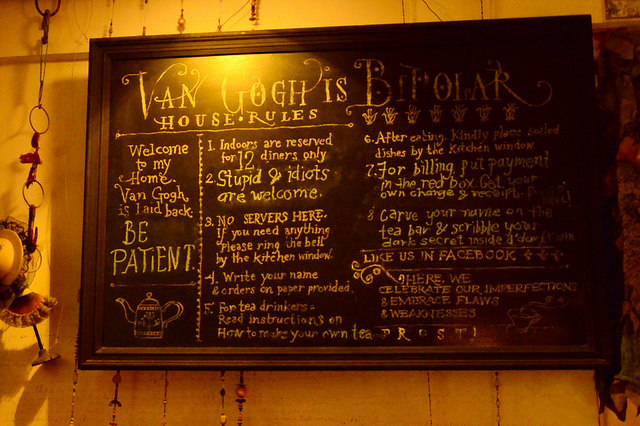 You turn up, you eat what you're served, when you're served. There's no other staff than the owner himself. If you want tea, you make it yourself and you put the money in a pot. There's no rush here and the decor is pretty moody. When your name's called you collect your food from the window by the kitchen. All the food has a bipolar theme, he serves dishes such as Virgina Wolf broth and Larry Flynt's Cabbage Experience, and cocktails such as the Courtney Love's potion.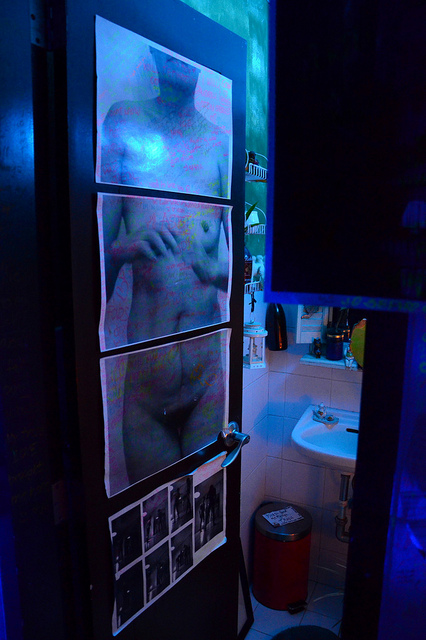 For about 14 quid you get a five course meal spread across the entire evening. Not bad at all. If you want to reserve a table you have to text him, Jetro won't answer his phone.
☛ Up Next: A Mexican Restaurant In Florida Has Started Selling Lion-Meat Tacos