Unless you're too old, too young or one of those people who shuns social media – as though we're not living a world where it's probably as necessary as running water – chances are you probably had a MySpace account back in the mid 2000s. A lot has changed since those times, you've probably stopped dying your hair black and the ever iconic MySpace Tom has turned into a massive Twitter douchebag. We also now use Facebook.
But things may be changing. There's a tingling in everyone's nostalgia region and the things we thought we'd forgotten may be making a comeback. Specific items of clothing are creeping out of the backs of peoples wardrobes and certain celebrities of the era have managed to get back into the media limelight. It may only a matter of time until we're drawing on our Converse and hanging out in graveyards again, trust me.
FEATURED IMAGE VIA
Loads Of Your Old Favourite (Or Most Hated) Bands Are Rumoured To Be Reforming
Blink 182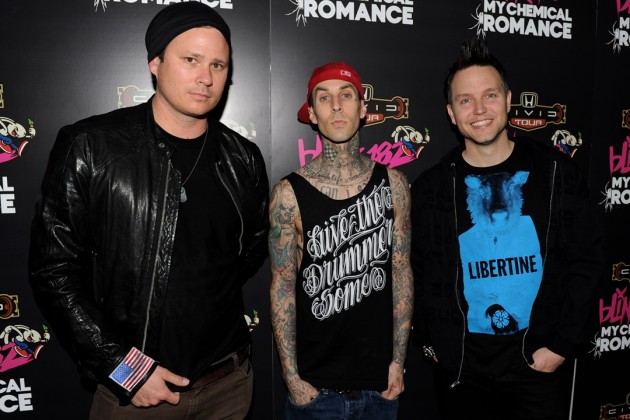 Potentially the most pop punk band of all the pop punk bands, Blink 182 are currently touring the US without co-frontman Tom DeLonge. Not only that but earlier this month they gifted us with a new album titled 'California', 21 years after their last release.
Ex-communicated Tom hinted that the band had a future together, him included, over on his Facebook but his co-star Mark Hoppus has fervently denied any such thing saying "That is something so far down the road to even be a possibility … His post came as a surprise to me." Honestly I think DeLonge needs to stop wasting his time on the band when he's only a voice inside their 'ead.
Good Charlotte
Around November time last year, pop-punk posse Good Charlotte teased a new song hinting that there may be new stuff on the way. Shortly following this clip, the band announced a one off gig in LA to gauge how fans would react. Clearly all the boys and girls enjoyed themselves because not long afterwards as they whipped up a comeback record and ended up touring the USA.
My Chemical Romance
After pulling a Good Charlotte and posting a mysterious video across their social media, die hard fans everywhere were throwing on their old My Chemical Romance tees and taking to the internet in a flurry of black eyeliner. Was it going to be a new song? New album? Perhaps even a tour?!
Old emos everywhere were smiling for the first time in ten years but they shouldn't have bothered as the band shortly released the below statement online which pretty much rules out anything fun happening. Fans were beyond disraught, claiming that pulling a stunt like this is definitely not o-fucking-kay.
Thank you so much for the love. pic.twitter.com/3wv6G7CXIk

— My Chemical Romance (@MCRofficial) 21 July 2016
Pokémon Has Made A Major Comeback
Whether you like it or not, there's no denying that the augmented reality Pokémon Go app has fully taken the world by storm. Whether people are using it for a little bit of. The cute little pocket monsters were first introduced in the 90s but many nerdy scenesters were very fond of the brand and often crafted their entire MySpace layout around the global phenomenon. I'm sure the majority of these alternative techies will be happy to see it's return, except maybe the guy who died from the game.
Kat Von D Has Beef With Jeffree Star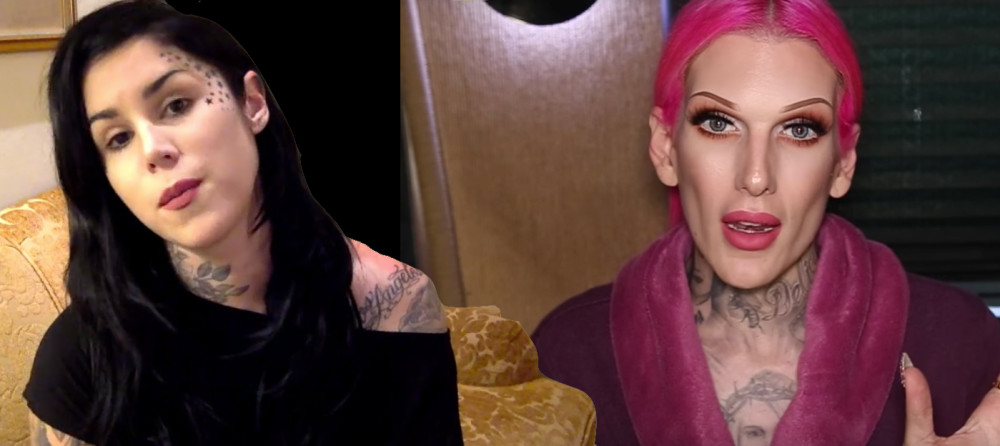 If you're currently staring at your screen thinking "who?" then honestly I don't blame you. Kat Von D and Jeffree Star now own their own separate vegan makeup brands but back in the day were major contenders in the alternative internet celebrity scene back when MySpace was at its peak. Although yu may slightly recognise the former from her tattoo based television shows such as LA Ink and Miami Ink.
Rumours had it that Jeffree had been abusive to beauty vloggers and customers alike and his former friend Kat wasn't standing for this. She first posted a picture across her social media stating that she was cutting Star out of her life before later posting a video where she explained that she does not tolerate bullying of any kind and accused him of not paying BJ Betts for his logo designs that appear on the cosmetics' packaging.
Clearly Star wasn't having any of this and responded in a video of his own stating that he was entirely innocent. He must feel be in the wrong though as he has since offered to pay a settlement to Betts after posting his response. Guilty conscience maybe?
I know you probably don't care at all and are considering typing a mean comment like "WTF is this trash" on our Facebook but some saddos out there genuinely do still give a shit about this bollocks. Honestly after the Kim Kardashian and Taylor Swift fiasco, I'm completely done with celeb drama.
Von Dutch Trucker Hats Are Trendy Again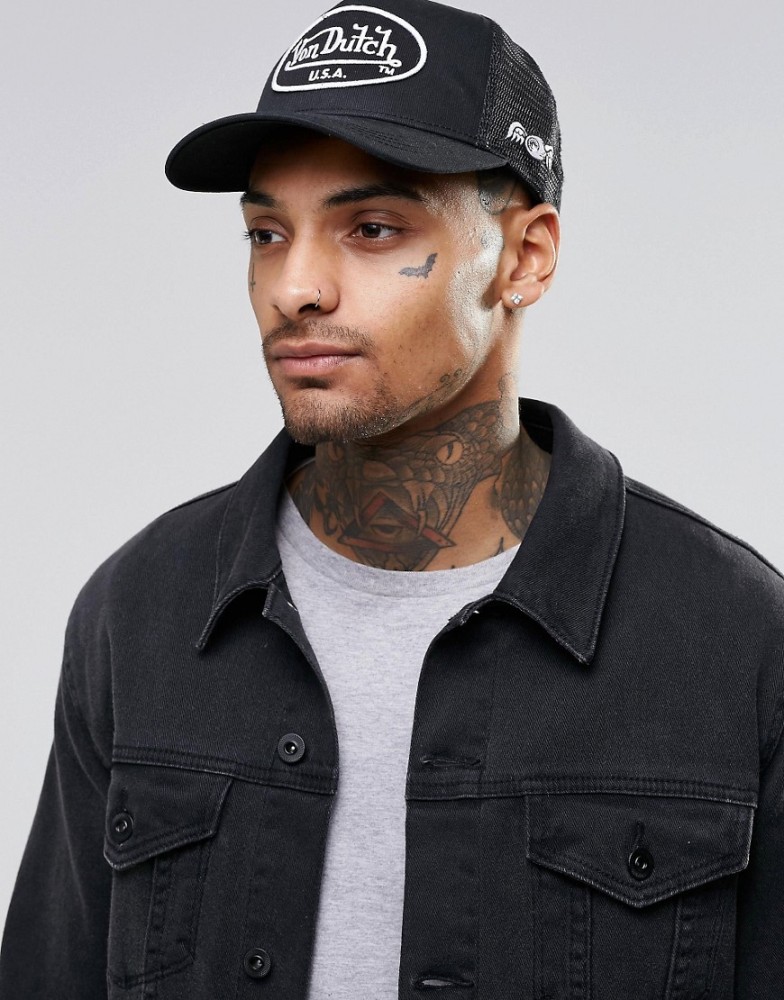 You literally can't make this shit up. The iconic Von Dutch trucker hats that were worn by popular figures such as Justin Timberlake, Britney Spears and Paris Hilton in the early 2000s are now being sold on ASOS. Maybe Kylie Jenner had something to do with this as she was recently spotted wearing one on her Instagram.
Although these things are making a comeback, I do actually really miss MySpace in its peak. Kids these days will never know the joy of bulletins, pc4pc and whore trains. Pretty sure some celebrities are glad to see the back of it though, Tom Hardy's Myspace is completely embarrassing to say the least.