One of my mates tried (and failed) to get a bunch of us to start a weekly event: Brave Trouser Tuesday. The general idea was that every Tuesday (which historically is the most dull day at work) we would wear our most outlandish or strange trousers to work (or wherever we were going).
It didn't catch on initially, my thinking is that we need more visual inspiration. So I've compiled this cornucopia of brave trouser choices in the hope that myself, my pals and you at home might all eventually be drawn into Brave Trouser Tuesday.
Just before we crack on, I've tried to avoid fashion shoots etc because it's not brave if you're getting paid specifically to wear the trousers…
Norwegian Olympic Curling Team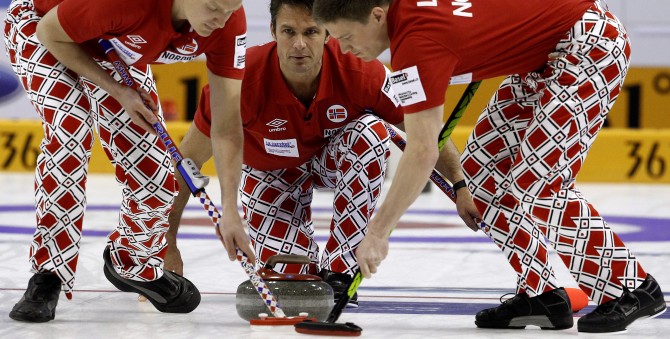 Where better to start than the Norwegian curlers hey? They have been competing in Brave Trouser Tuesday for quite some time. I'm not sure why they decided that garish was the new black, but my lord am I pleased they did.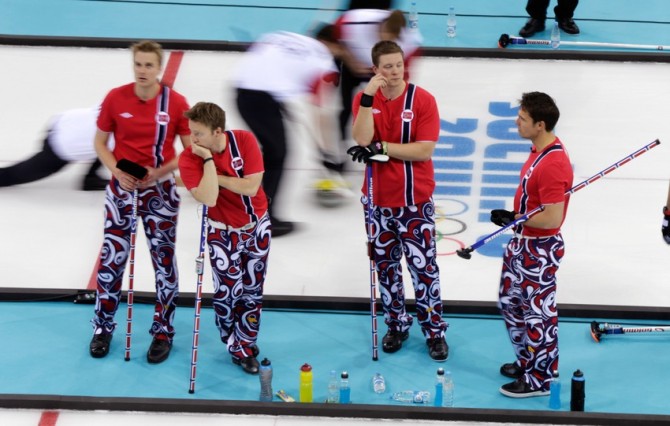 Paint spot Sunday…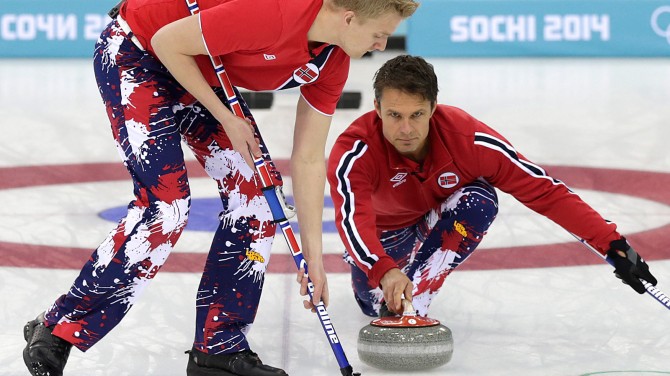 Floral Friday…