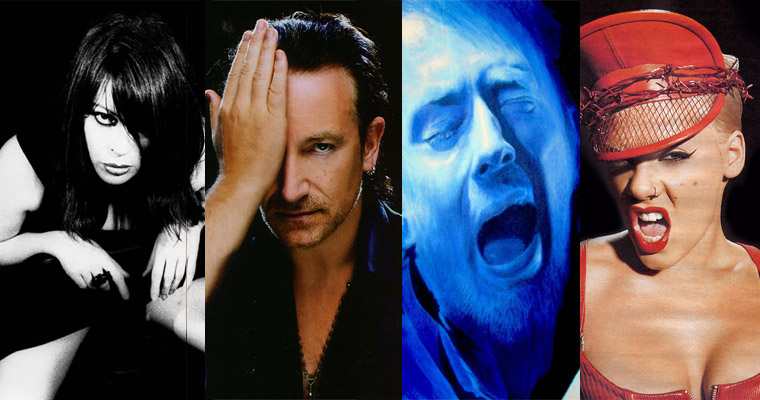 From the boys that brought you songs your mum likes that are really about heroine and the best music video cameos ever and warned you about Idris Elba's rap debut comes Songs In The Name Of Masturbation.
You're probably sitting there, scratching your head wondering just how many songs could possibly be about aiding and abetting a known felon – well allow us to tell you – quite a few.
Some subtle, some showy and some that are just down right dirty but all in their own way a homage to choking the sheriff and waiting for the posse to come.
The Violent Femmes – Blister In The Sun (1983)

"Body and beats I stain my sheets I don't even know why
My girlfriend she's at the end she is starting to cry
(Chorus)Let me go on like I blister in the sun,
Let me go on big hands I know you're the one…"
The Femmes didn't want this one slipping through the net so they made sure to cast a massive wanker as the main part of their video – cue John "Grosse Point Skank" Cusack. They leave nothing to the imagination as they manage to encapsulate everything it is to be a teenage wanker. Heart racing. Sheets covered in your own cum. Girlfriend sobbing her tits off at the end of the bed cos she's only 14 and just isn't ready to put out – especially for her stoner boyfriend. As for the blister portion of the song: either they're hitting it so hard that the little one is cracking under the pressure or they are fighting the good fight and crimping the wire al fresco for the whole world to see see…at least they're putting those big hands to use.
Billy Bragg – St Swithin's Day (1985)

"With my own hands
When I make love to your memory
It's not the same I miss the thunder, I miss the rain"
St Swithin isn't the Patron Saint of masturbation or anything but more so famous for posthumous miracle working. Bragg is clearly alluding to the point that many men cross in their lives – when they consider for a short period of time that excessive masturbation over an ex-girlfriend will inevitably bring her back to you. Not gonna happen Billy boy, that was in 1985 and you're still alone. Chin up.
The Pixies – Holiday Song (1987)

"This ain't no holiday
But it always turns out this way
Here I am with my hand
He took his sister from his head
And then painted her on the sheets
And then rolled her up in grass and trees
And they kissed 'till they were dead"
Reading through those most subtle of Black Francis' lyrics one might just be led to thoughts of some wholesome family holiday incest. Don't really know what else to say. Pixies are pretty sick though so will let it slide. Wankers.
Chuck Berry – My Ding-A-Ling (1972)

"When I was little boy in grammar school
Always went by the very best rule
But evertime the bell would ring
You'd catch me playing with my ding-a-ling"
Watch the video of Chuck banging this one out and tell me that he is not fucking every bird in the room when he's done with this song…and even if he's not gonna bang them chances are he'll watch them all playing, in unison, with their ding-a-lings. I worry that he might even be the Paul McKenna of his day leading mass group orgies will a simple ring of a bell – it was the 70s after all.

U2 – With Or Without You (1987)

"I wait for you
Sleight of hand and twist of fate
On a bed of nails she makes me wait
And I wait without you
With or without you
With or without you
Through the storm we reach the shore
You give it all but I want more
And I'm waiting for you"
The true story of the most self-indulgent douche bag in the world, Bono.  Allow me to set the scene…Bono is at the age of 24 and despite being in an uncomprimisingly gigantic rock band he cannot get any tail whatsoever. He finally offers some bird enough moulet to part with that little special part of herself named dignity. He waits around all night – he even lends his time to a bit of slight of hand whilst treating himself all 50 shades on some nails. Then the Irish journeyman decides that he can probably reach that shore by himself – he's just gotta build up enough juice to weather the storm…one thing leads to another and he makes it to not so dry land – but seeing as he hasn't had it for ages – he is left wanting more. But he'll probably arrive again…with or without her.