Let's see this from the kids' perspective – nothing screams "destroy me" to a gang of reckless youths more than a giant, 100,000 piece, $23k orange Lego helicopter.
☛ Next: Check Out The 'Art Of The Brick' – Nathan Sawaya's Crazy Lego Art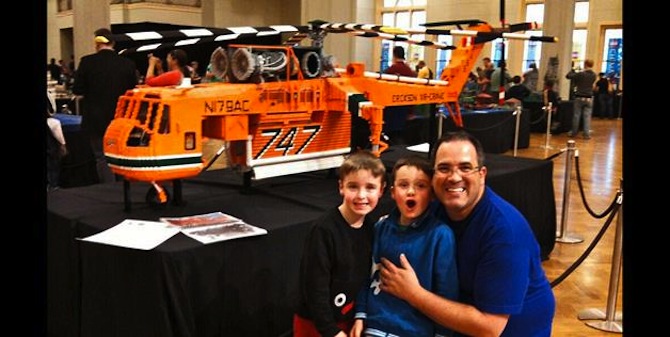 ☛ Next: Absolutely Tekkers Lego Porsche 911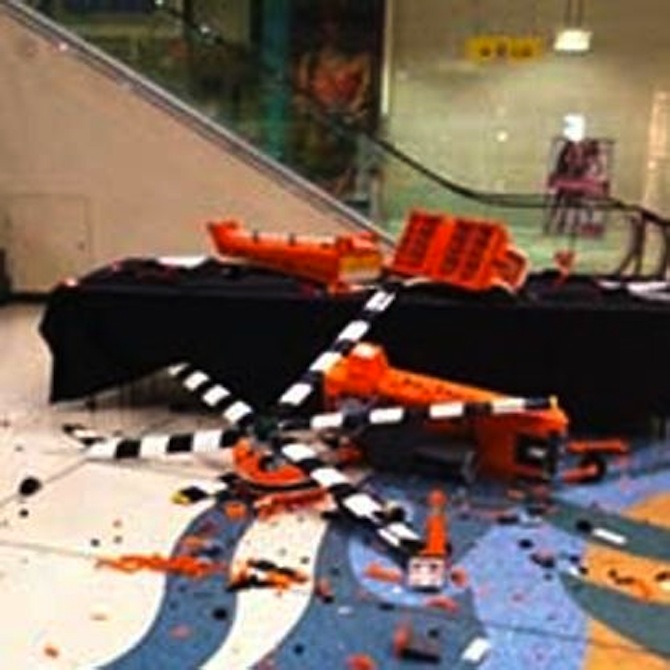 Then again, Australian Ryan "The Brickman' McNaught, who spent six weeks building the thing, has every right to go full vigilante mode in tracking these little bastards down. A grown man who describes himself as a "Lego professional" isn't going to take it lightly when you destroy one of his masterpieces, on display in a north Queensland mall no less. That's the height of disrespect for a Lego professional.
☛ Next: Amazing 200,000 Piece Lego Project
Reminds me of the time I was around 9-years-old and witnessed a group of kids in Greece destroy my expertly-built sandcastles on the beach. A lot of time, love and sand went into those sandcastles, so I was suitably distraught. Did I cry about it though? Maybe a little bit. Did I confront them? Fuck no, there were like 7 of them. Instead I waited till the next day and built a few more sandcastles in the exact same spot, only this time I filled them with the biggest, sharpest rocks I could find. Sure enough the same crew of kids showed up later in the day ready to fuck up a few more sandcastles. I watched from a distance as the first kid took his run up, swung his foot, and busted his toes open on my castle made of rocks.
Build another 100,000 piece Lego helicopter, Ryan McNaught, and let your enemies come to you.