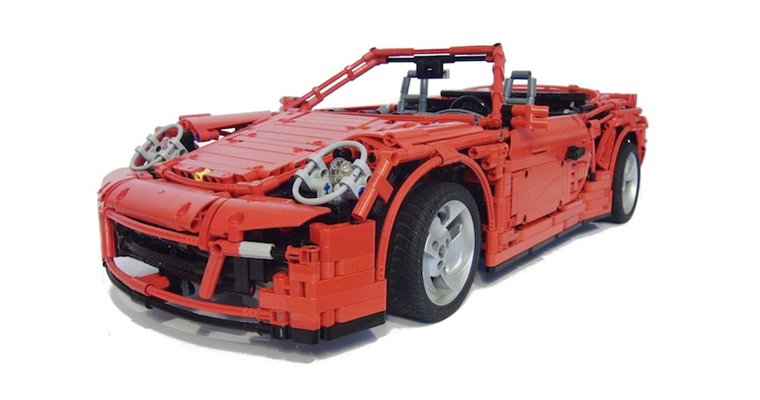 If you thought you had skills when you built your Meccano Ferris Wheel, think again. You didn't have shit on Fernando.
Fernando builds awesome looking and fully functional custom Lego vehicles. His latest piece of work is a replica of the Porsche 911, which you can see above. Fernando's recreation doesn't just look totally sick, it has fully working parts too. The doors pop open when you pull down the door latch, the hard topped hood is fully retractable, the front, back and brake lights all work, the steering is a perfect replica of a real life fully sized Porsche 911, and to top things off, this Lego model can be controlled via a remote control that's also made out of Lego.
☛ Check This Out Next: The Dark Knight Rises Trailer: In LEGO
Fernando, you are a total sickhead.
Check out the video below showcasing how totally awesome Fernando's Lego Porsche 911 is, and head over to his website to check out some of his other work.
[yframe url='http://www.youtube.com/watch?v=ZXK5a6IcjLE']

☛ Watch Next: Wingsuit Race At 140mph

☛ Read Next: WTF Black & White Photos