While the phrase "All Lives Matter" is obviously true, we've already discussed why it's an unhelpful thing to say in response to Black Lives Matter, and now a young mum has tragically lost her life following an argument with BLM protesters in which they took offence to her using those words.
Featured Image VIA
Jessica Doty Whitaker was walking with her partner Jose Ramirez and two friends at 3am in the streets of Indianapolis when they came across four men and a woman and an argument broke out.
Ramirez told local news station WTHR that the groups got into a 'racially charged argument' and things escalated when Doty said "All Lives Matter". However the groups seemingly managed to smooth things out and go their separate ways. Minutes later though, at least one of the group returned and shot Doty to death.
Ramirez told Fox59:
I was actually holding her when it happened. She just fell. I turned around, and I opened fire too. But that's just a reaction. I didn't see nobody. Hopefully, it didn't hit nobody.

It was squashed and they went up the hill and left we thought, but they were sitting on St. Claire waiting for us to come under the bridge and that's when she got shot.

She shouldn't have lost her life. She's got a three-year-old son she loved dearly.
Doty, a home health nurse, was taken to hospital where she died. A GoFundMe page has been set up to raise funds for her funeral has already picked up $60,000 in donations.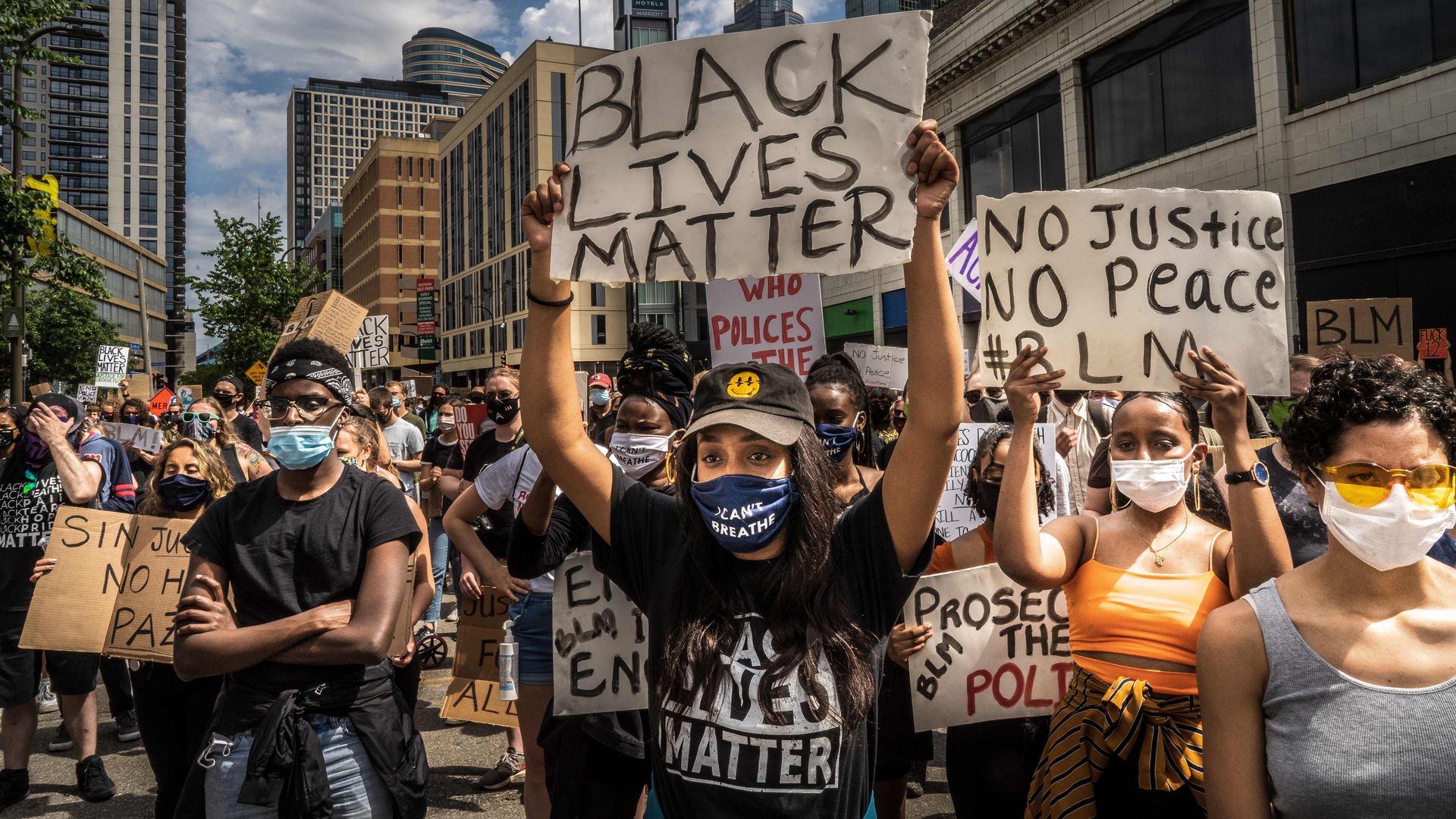 Well what can you say really? No matter how you feel about the phrase All Lives Matter there's absolutely no excuse to physically or verbally abuse someone over their opinion of it, let alone take their life. It's pretty wild and so perfectly American that both sides were armed and opened fire following the argument (though obviously only one side instigated it). There's just such a terrifying culture of violence out there right now that shows no signs of letting up. Can you imagine what will happen if Trump wins again in November? Come to think of it who's to say this carnage won't continue even if Joe Biden or Kanye West become President? Too many of these anarchist types are just loving the chaos right now.
Unfortunately there is an aspect of the BLM movement that seems to be causing greater division and encouraging violence and dehumanisation towards anyone that questions these aspects of the movement, but hopefully this is only indicative of a minority of idiots. Police are still investigating and searching for suspects involved in Jessica's shooting. Let's hope they find them soon.
For footage of the Los Angeles Crips stopping 'protesters' from looting and kicking them out of Long Beach, California, click HERE.