Even though winter is here and the nights are getting colder and darker, everyone remembers this summer where for a couple of weeks the sun never stopped shining and people really believed that England could win the World Cup.
Featured Image VIA 
Of course, that didn't actually happen but it made a change to be happy about something in this country with the shadow and uncertainty of Brexit constantly looming over us and we were under the general consensus that this was all happening because of one man: Gareth Southgate. The perennial loser and scapegoat managed to complete a miraculous transformation and suddenly everyone in the country was trying to buy a tight fitting waist coat to emulate his 'style'.
Whilst the summer is long gone, our affection for Southgate still remains – especially after the dramatic Nations League win over Croatia at the weekend – and so it's no surprise that Gareth Southgate themed Christmas presents are on the agenda this year, starting with this incredible Southgate themed Christmas jumper: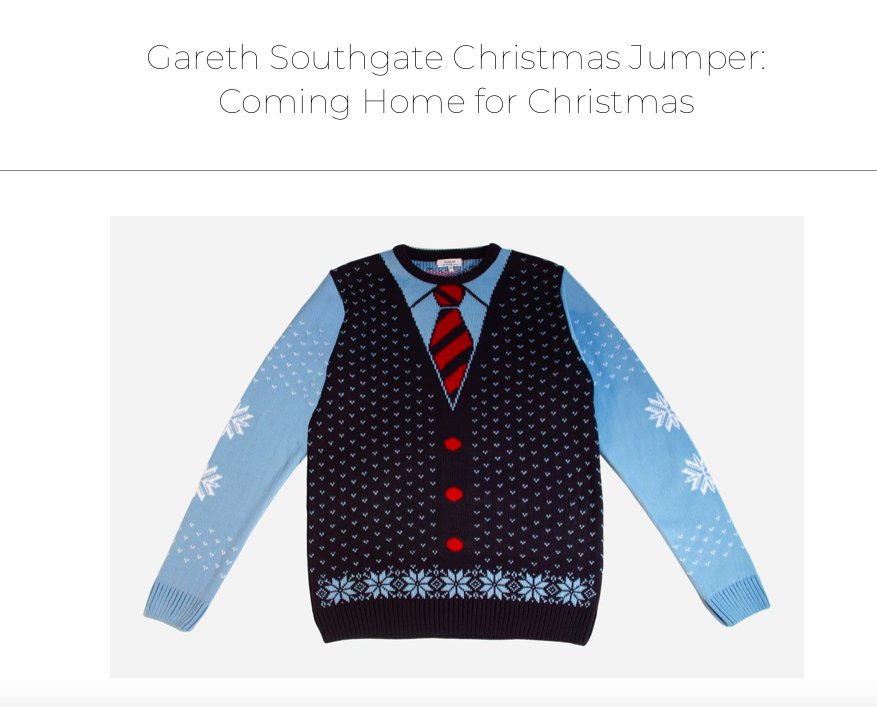 'Coming Home For Christmas' – see what they did there.
The jumper will set you back £34.99 which isn't too unreasonable but the bad news is that there are only a limited edition of 500 available so if you want one you had better be snappy. A portion of the fee is donated to Kicking Off – Refugees – who organise large scale football tournaments for refugees all over the world – so you'll be doing a good deed and making someone really happy by buying it as a Christmas present. What's not to like?
For more Christmas jumpers, check out 25 of the worst Christmas jumpers ever. You could do a lot worse.