People are always complaining that millennial rappers who rap about shooting people are full of shit or that rap beefs in 2019 lack the authenticity of Biggie/2Pac or Jay-Z/Nas.
Featured Image VIA
Well you can't really say that about 19-year-old Florida raper YNW Melly anymore, because he's just been charged with two counts of first degree murder after he shot and killed his best friends (and fellow crew members) YNW Sakchaser and YNW Juvy. (Cool names btw).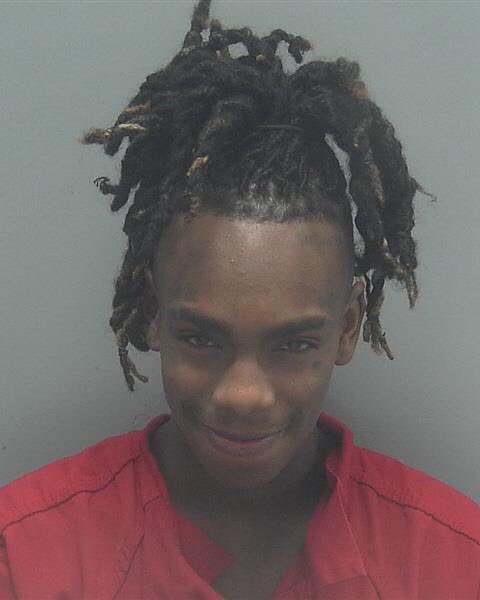 The maddest part is that YNW Melly had been mourning the deaths of his two friends ever since October last year, putting up Tweets and photos like this: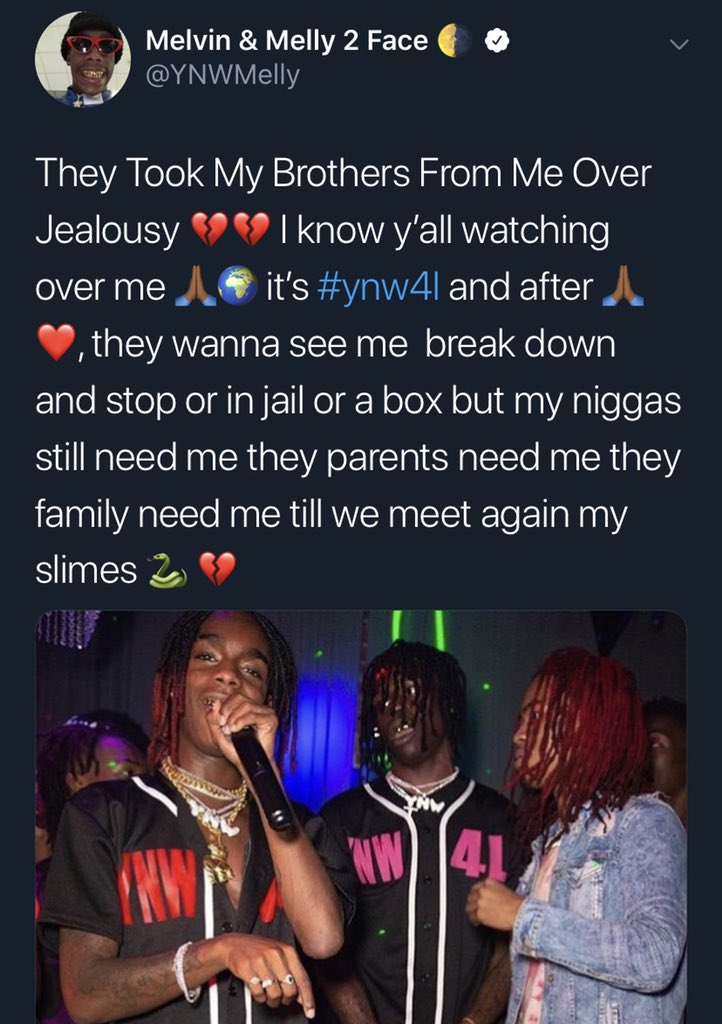 Turns out he had actually committed the murders himself with an accomplice (YNW Bortlen if you were wondering), and then staged it to look like a drive-by shooting from the invisible man. What an utter lunatic.
We have a responsibility as a society to ask ourselves though – could anyone have really seen this coming? Have a look at these lyrics because I think there's one or two clues in there: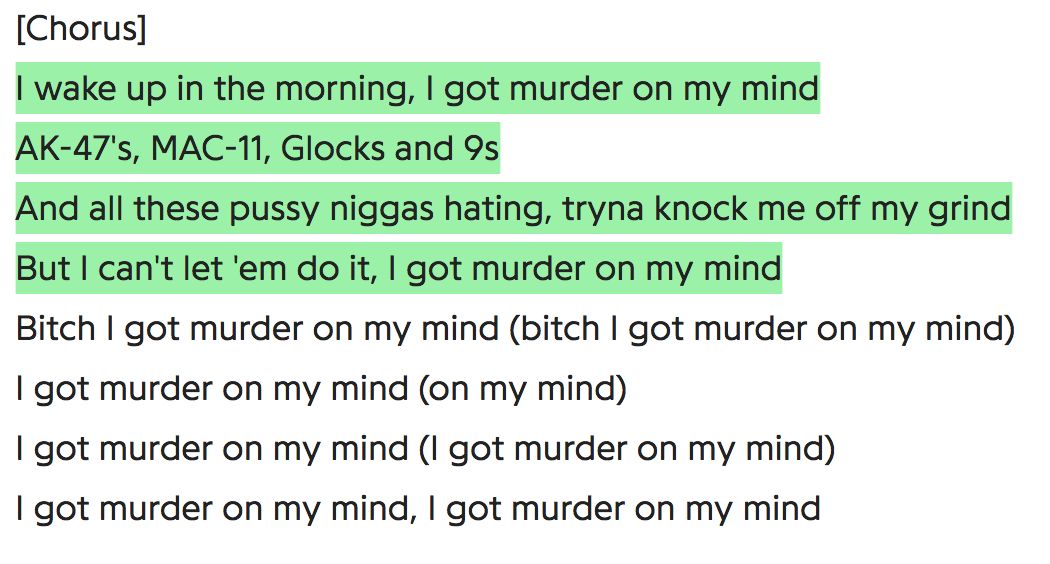 Yikes!
In fact the whole track is about murdering people:
Oh well, more lives and careers needlessly cut short out of one person's pure stupidity.
Maybe he'll be sharing a cell with rapist and woman-beater Tekashi 69?