When it comes to wrestling, there aren't really too many bigger wrestlers out there than The Undertaker. Probably The Rock and Stone Cold but I'm pretty sure The Undertaker might be even more iconic than both of them, purely because of his ridiculous gimmick. Guy really is a legend of the scene.
Featured Image VIA 
So it's pretty unheard of to see someone like that rock up to your local Nando's and tuck into some Peri Peri chicken thighs or whatever, but that's seemingly exactly what happened to a couple of people who were hanging out at the Lothian Road branch of the famous chicken shop in Edinburgh. Turns out he had been in the city to attend the ComicCon event in the city where fans were charged £500 for a meet and greet with him. Alright for some isn't it?
Anyway, seems like he wasn't in the mood to sample any local cuisine and just headed down to the nearest Nando's when he was papped like so: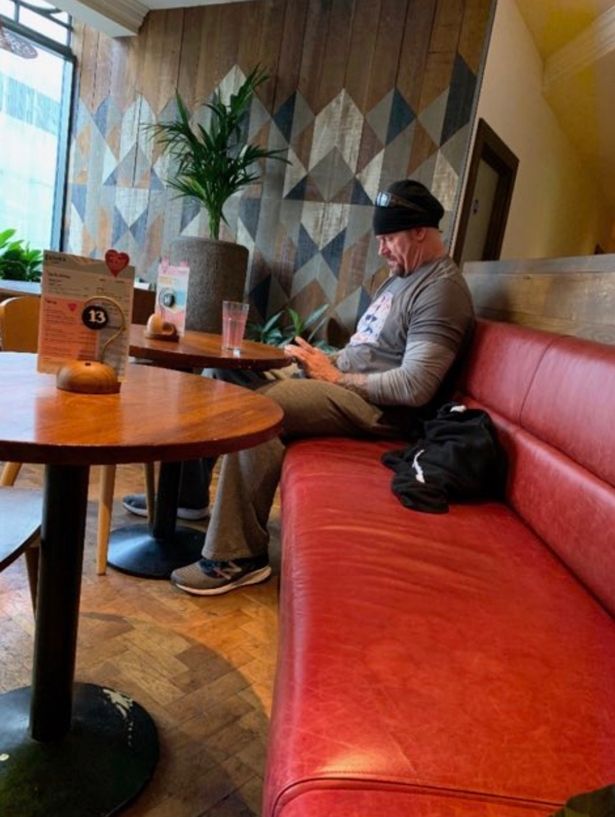 Yeah, that's definitely him isn't it? It's a shame they didn't get a picture of him after he had ordered so we knew what he was eating because I would love to know what The Undertaker chowed down on when he went to Nando's. Can imagine he wouldn't have any trouble devouring some of the extra hot wings given all the time he's spent in hell, but maybe he would have opted for a a fino side like garlic bread or macho peas to go along with it? Guess we'll never know.
For more of the same, check out when he became a basic bitch on Instagram earlier this year. Dreams ruined.