The pro wrestling industry is responsible for some of the dumbest, most braindead stunts you will ever see on the internet, but this horror show that took place during a death match tournament for (the appropriately titled) 'Pro Wrestling Trainwreck' promotion might just take the cake.
Featured Image VIA
During a match between Eric Ryan and JJ Escobar, the latter had his crotch set on fire, with apparently no plan to put out the flames. Here's how that turned out:
I have so many questions 😂 pic.twitter.com/dRjwtMLlfX

— Alex McCarthy (@AlexM_talkSPORT) May 16, 2021
What a disaster! You would think for a stunt like that there would MAYBE be a fire extinguisher available nearby but apparently not. Then again if you're putting any amount of thought into setting someone's dick on fire and then pulverising them with a weed whacker then small details like health & safety might just slip your mind too.
Shout out to this genius trying to put out the flames with his beer: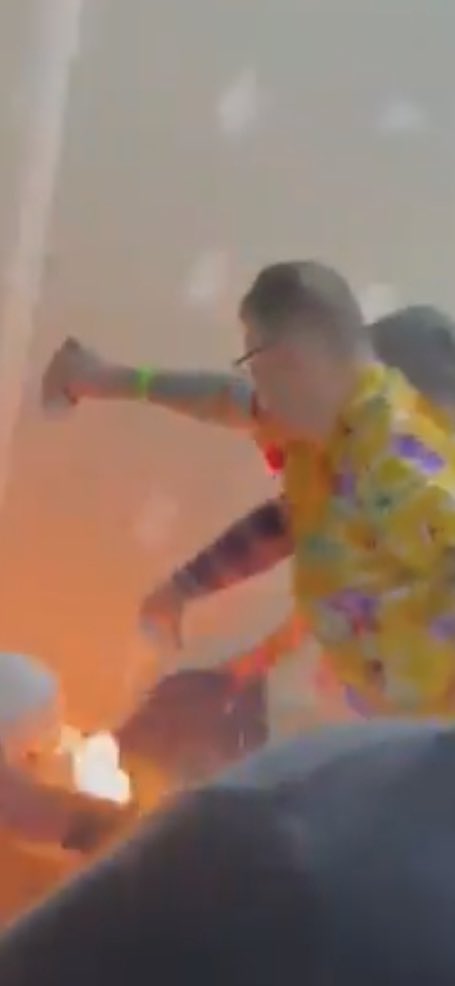 Loving the dude that rocks up in the wheelchair at the end too just wondering what the hell is going on. The saddest part though is that wrestler probably got paid peanuts to go through all that pain and end up with third degree burns on his cock, balls and legs. He did end up going viral though, so I guess that's something.
Meanwhile over in the professionally run WWE, fire spots are a lot safer and pay a lot better too. Never forget:
Gotta love a bit of pro wrestling.
For more highly unfortunate wrestling moments, get a load of the indie wrestler who was beaten down for real after accidentally hurting a female performer during a match. Be warned – it's not a comfortable watch.