The Wikipedia definition of a cover song as "a new performance or recording of a contemporary or previously recorded, commercially released song, usually by someone other than the original artist". Under this umbrella, this list could consist of; talentless 13 year olds singing along to the latest single from the most recent Voice Factor's Got Talent product in their room; the drunken crooning of the poor inebriated fool whose been forced to go onstage by the rest of their pack to ruin Robbie Williams' "Angels" or my one man destruction of Counting Crows' songs in the shower.
To make the list a bit more interesting, the parameters to be included are that the song is recorded by an artist who has had some success, so really should know better or employ someone to tell them that this is a terrible idea. Fortunately they did not have the foresight, their mistake is our gain.
5.THE CURE – PURPLE HAZE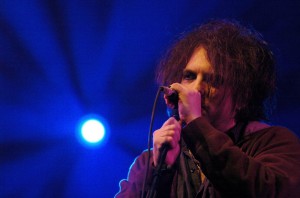 First it's best to get it straight that unlike some of the artists you'll see on this list, I do actually like The Cure. At one point I agreed with the thoughts of South Park's Kyle Broflovski that "Disintegration is the best album ever "
Unfortunately Robert Smith is attempting to cover a classic with this song and it just doesn't work. His whiny voice is trying its hardest, but unfortunately it fails. The vocals just sound out of time. Maybe in Robert's Gothic world this is how all music sounds?
Unfortunately we're not living in a dank world where heavy mascara'd young men cry into to their rarely used hairbrush, our reality is a lot more dark, as we are able to hear this properly.
☛ More Cures – This Zombie Bakery Will Cure Your Cannibalism
[yframe url='http://www.youtube.com/watch?v=cLGlDQRYJ9M']