It seems like we hear about horrific cases of paedophilia and child abuse almost on a weekly basis these days, but I think that we can safely say that the man you see pictured above us might be the worst of them all.
Images VIA 
His name is Viktor Lishavsky and he's a 37 year old Russian man who acted as a foster parent whilst also heading up his local evangelical church and owning his own shoe repair shop. Of course, a guy who's a priest and a foster parent ended up being at the centre of one of the worst paedophile cases in history, being accused of more than 900 offences including 248 rapes and 358 "violent sexual acts" against girls aged 13 and under. There are also 270 further sex abuse charges involving girls aged between 12 and 17.
What an absolute scumbag – I mean there's no way he can be innocent of any of this really when it sounds like they've built enough of a systematic and detailed case against him to accuse him that many time, right? Igor Komissarov, a senior official of the Russian Investigative Committee, said the following: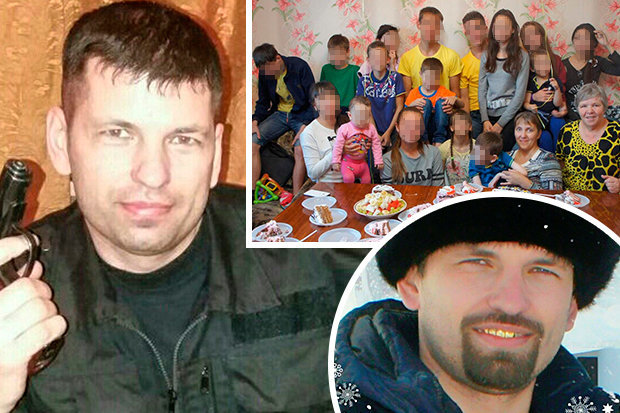 Just imagine these girls who were given to a rapist.

Why in Khabarovsk region did the so-called foster dad have the opportunity to rape children under his control for five years?
That's a very good question Igor, and apparently one I can answer: Lishavsky was paid £265 a week by the state to foster the children and he used this to rent a separate apartment where he raped one of his five foster daughters at least twice a week. This allowed his household to pass any number of rigorous social checks and even led to him appearing on television as a successful foster parent. Instead though it turns out that he was actually one of the worst people that ever lived.
Lishavsky is now fortunately on trial for his crimes and hopefully will receive a lifetime imprisonment or similar. Really is sickening to find out that there are people like this in the world. Hope he gets caught by Russian paedophile hunters if this video is anything to go by actually. Sound punishment.