People are gearing up to be obsessed with Batman all over again in preparation for Robert Pattinson's new movie next year and Wonderland Restaurants have decided to cash in on this by opening up the world's first Batman themed restaurant in London this spring.
Featured Image VIA
The frankly quite enormous complex will be located inside the Crown Estate's Grade 2 listed building on Brewer Street in Piccadilly Circus and will feature five different themed restaurants and three different bars, including The Iceberg Lounge – a bar inspired by The Penguin that features cocktails, live entertainment and an international menu – a Harley Quinn inspired restaurant and an Old Gotham City speakeasy that will serve cocktails and sharing platters. Diners can expect to spend about £45 for a meal which isn't too bad considering it's in London and one of these hip new immersive experiences that everyone seems to be interested in.
Here's what Wonderland Restaurants founder James Bulmer had to say about his new venture: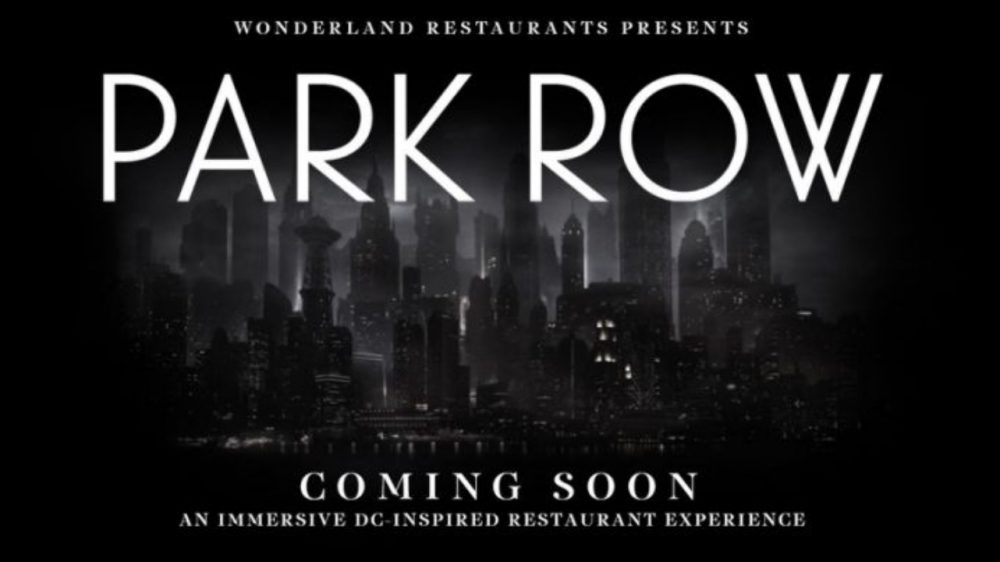 Trends in our sector are moving towards fun, immersive and experiential dining and our aim is to demonstrate this on a grand scale with exceptional food and drink to match.

I am still a child at heart, inspired by the greatest stories and storytellers.

For me, great food experiences are about unlocking guests' emotions and creating edible memories.
I mean that isn't really telling us much about the Batman restaurant but I suppose it gives us some idea of his mentality or whatever. Probably gonna have to wait to hear some reviews/see some actual pictures before I decide whether or not I want to check it out. Could see some losers getting addicted to it though because there's gonna be so many different places to visit there, it would take you like a whole week of going every day to do it properly. That's a lot of time you could be spending there.
For more of the same, check out Robert Pattinson's new Batman costume. Looks awesome.