A 'culinary director' over in Dubai has created the world's most expensive burger.
Images VIA
This luxury dish was made by Russell Impiazzi, culinary director at Le Gourmet in Dubai's Galeries Lafayette and member of Qatar's royal family, Sheikh Mohammed bin Abdullah Al Thani.
The burger itself contains seven beef patties, aged cheddar cheese and veal bacon strips in a saffron brioche bun.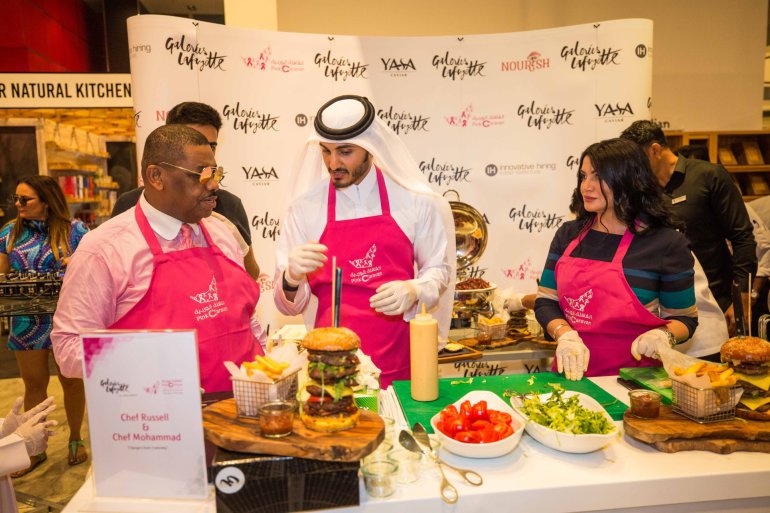 This might not sound all that special when you consider that the burger sold for $10,000 (about £8,000), but the reason for the high price is because it was put on auction. The buyer, Asma Al Fahim, founder of Dubai lifestyle magazine Villa 88, said:
Two years ago we broke the world record by selling one burger for $7,000, and this year we wanted to top that. All proceeds will go to breast cancer awareness and for detection at an earlier stage.
At least the proceedings went to a good cause and it wasn't just decadence for decadence's sake. However, I'm not really sure how auctioning a burger works – did the buyer have to eat it there and then or did Russell prepare it for him at a later date? Hopefully the latter for the buyer's sake. It would be a bit awkward trying to chow down on your eight grand burger while a bunch of eager bidders are watching you.
For more pricey fast food, check out the world's most expensive pizza.