I'm gonna be honest when I say that there's a lot of art out there that I just don't get, and the project described in this article is definitely one of those times.
Images VIA 
We're over in Slovenia for this one where artist Maja Smrekar decided that she was going to create a whole exhibition that celebrated the relationship between humans and dogs. It was called K9 Topology and for the headline piece, she decided to get one of her eggs fertilised by the Scottish Border Collie named Byron.
The dog semen used to fertilise it was non-reproductive so they're not creating some kind of weird hybrid human dog, but the whole process is still unexplained and I find the whole idea behind it all kinds of freaky. Here's what the jury for the Prix Ars Electronica, where Smrekar won the Golden Nica for Hybrid Art had to say: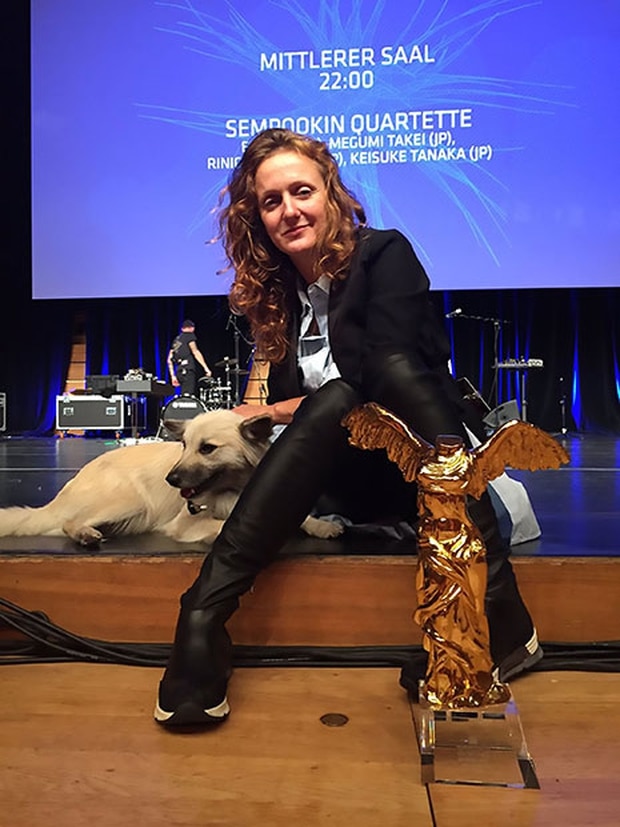 The result is a hybrid cell, inherent in which is a dystopian scenario but which could create a new species whose chances of survival on Planet Earth are better than ours.

She rovided serotonin, a tissue hormone from her own body and from her dog Byron for chemists to use to make a special human-dog fragrance, called I Hunt Nature and Culture Hunts Me.

"K-9_topology is a true hybrid artwork with a profound bio-political message and is certain to bring a lot of discussion to the audience from both the art and science sides.
Yeah I'm not really sure what she's trying to say with that or where she's going with it, but like I started off saying I don't really know anything about art so maybe my opinion isn't really that useful here. But no matter what, it still strikes me as pretty messed up to inseminate one of your eggs with dog semen, reproductive or not. That's just not something that should be getting done at all really, it it?
For more animal semen, check out this beer that's injected with stag semen. Yum.