In a story that's bound to do wonders for the reputations of pit bulls as vicious killing machines, a woman over in Conway, Kentucky has used her pet pooch to murder a man she was having an argument with.
Featured Image VIA
Melissa Wolke, 38, set her dog on 55-year-old Donald Abner, with police arriving on the scene after receiving a call to discover Wolke & her dog double-teaming Abner.
Wolke is said to have ignored the cops' request to back off Abner, and instead carried on beating him while the dog savaged him. The assault only stopped after the cops tasered both Wolke and the pit bull.
This prompted the pit bull to run towards the officers in an 'aggressive' manner, giving them no option but to shoot the dog dead.
The street where the attack took place: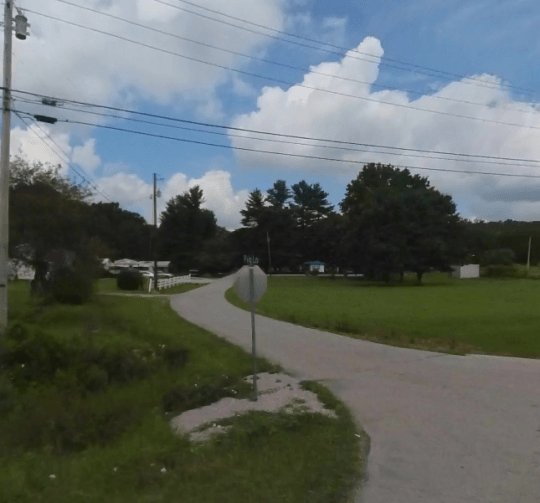 Abner was found to have suffered horrific bite wounds to his face and neck and was declared dead, reports Lex18.
It's still unclear what Wolke and Abner were arguing about but the latter now faces an assault charge as well as further charges of alcohol intoxication, disorderly conduct and resisting arrest.
Awful stuff and another negative statistic to add to the pit bull file. Which is a damn shame because they're such sweet and affectionate dogs when not raised by idiots. Unfortunately if you look at areas of poverty pit bulls are so easy and cheap to get from shelters that there's tons of them and they wind up getting abandoned or put in the fight scene and taught to become aggressive.
When a pit bull has a good home though they're the best dogs in the world. Just look at the pit bulls in this compilation video:
They might even save your life, like this pit bull that stepped in after its owner was savagely attacked out of nowhere. Good boy!