Is your ex-partner making life difficult for you? Well at least they're not speeding down your street at 60 MPH looking to obliterate you and your new girlfriend with their car.
Featured Image VIA
Courtnay Danielle Lewis, 22, was captured on camera sending her ex-boyfriend's new girl flying into the air in a deliberate hit-and-run. She is still on the run at time of writing.
Watch below:
ATTACK OF THE EX? Police are on the hunt for a woman who they say plowed her car into her ex-boyfriend and his female companion as they walked.
Cops say she then posted a smirking selfie with the damaged car on social media. Now, she's vanished. https://t.co/K9tBsuqU7R pic.twitter.com/YUDfFQ2GZb

— Eyewitness News (@ABC7NY) February 9, 2019
Ouch. Victim Christina Benson described the ordeal:
I came down on my shoulder, and I just busted the side of my head. But because my hand was there, it didn't have full impact, thank God."
The craziest part is Courtnay Danielle Lewis isn't just going off and minding her own business after trying to kill her love rival. She's showing off about it on social media – check out the sassy hand flex: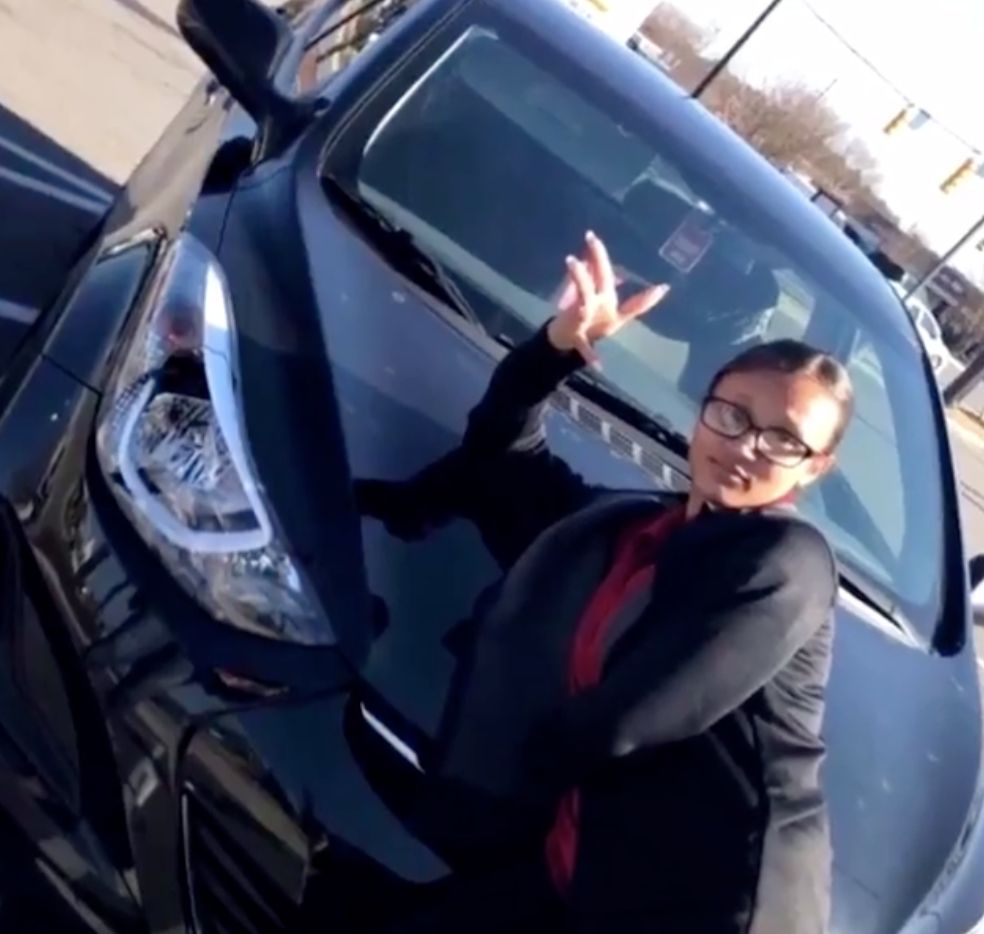 So this is why it's important to do a full background check on any new person you're thinking about dating, there's always a possibility they're crazy enough to jump into their car and send you 15 feet into the air if you ever leave them.
Not quite as crazy as the girl who was so jealous of her boyfriend's ex that she went to the funeral home to dissect her corpse, but still up there.