We're over in Denver, Colorado where a woman named Mandi Shepard left work on Sunday to discover a scratch on the back bumper of her car.
Images VIA
She was confused and said that there wasn't a note in sight, so she started to drive home and that's when she noticed that her left side mirror had been adjusted.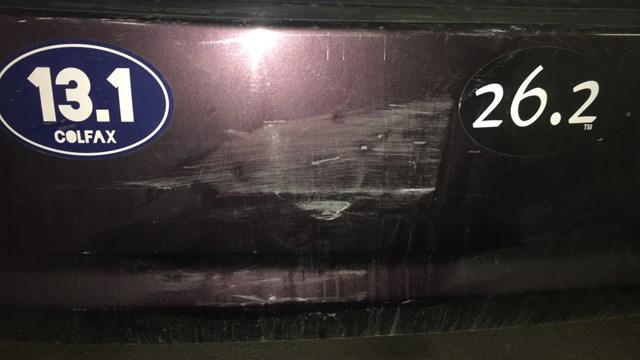 Mandi stopped to find that there was an envelope stuck on her car's left side mirror. Inside it was an apology note, two $20 bills (around £30) and half a joint. Result. She said:
I was laughing so hard on the way home that somebody took the time to leave me a note and leave me money and half a joint.
The note said:
Hey I am very sorry truley. I am such a dumba**. Please forgive me.

Sorry 4 the scratch man.
Amazing. Mandi said that she will use the money to see if she can buff out the scratch. And the half a joint? She said:
I'm not a smoker, I'm a runner. I don't know what I'm going to do with it.
I can't help but feel that the person who left the note/money/spliff is an absolute stand up guy or gal. That's so nice of them to throw in the $40 even though they didn't have to… and the half a joint was such a nice little touch. Legend.
To read about the man who left a polite note to the guys who kept stealing his car (and it worked), click HERE.