An England fan who called in sick to work so she could watch the Three Lions beat Denmark at Wembley has been sacked after her employer spotted her on TV.
Featured Image VIA
Digital content producer Nina Farooqi, 37, pretended to be ill so she could travel from Ilkley, west Yorkshire, to London for the Euro semi-final.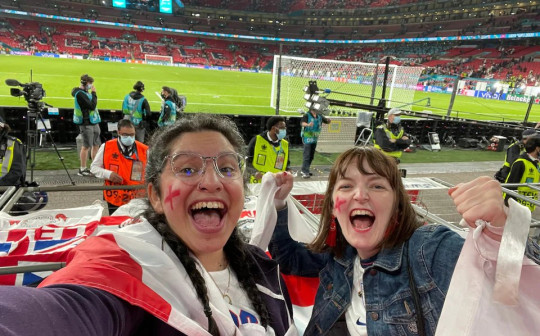 Nina said her friend had won last-minute tickets through a ballot and she didn't believe her company would give her the day off due to being short-staffed. So she did what any other football superfan would do and pulled a sickie.
Unfortunately for Nina, scenes of her and her friend having the time of their lives and wildly celebrating England's equalising goal were broadcast on the BBC for 5 full seconds – plenty of time for her boss to recognise her and come to the realisation that she'd bunked off work to go to Wembley.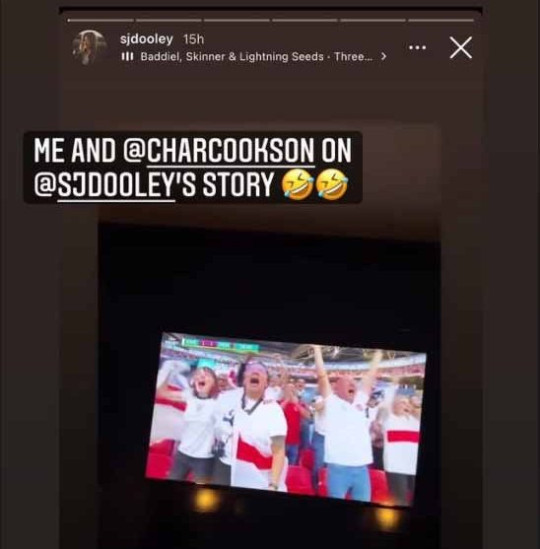 Nina took a 6am train back up to Yorkshire to get to work on time but received a call later that morning telling her not to bother coming in.
The 37-year-old told The Daily Telegraph:
They said they'd seen I'd been at the game, and I was honest about why I did it.

But I didn't get any sympathy at all and they said that's it. That's their call and the consequence of what I did.

It's mixed emotions: we're through to the final, I'm still on that high, but I've also lost my job.

There is a bit of regret, no one wants to get fired, but then also I would have hated the regret of missing out. I'd do it all over again.
Of course she'd do it all over again – we won! And it was one of the greatest nights in recent British history. Imagine if we'd lost though? Nina would have travelled all the way to Wembley to witness the devastating scenes and would have been sacked on top of it, after taking a 6am train no less! You wouldn't wish that on your worst enemy.
Who knows, if Nina had been honest with her employer, maybe they would have given her the day off. I mean it's not every day you win tickets to a major semi-final at Wembley, much less one that England is competing in. If her boss is even a little bit of a football fan, surely they would have understood. Well, Nina was not prepared to take that risk. No biggie though because she had a night to remember and I've got a feeling another football-mad employer will snap her up in no time. Come on England! Go Nina Go!
For the Vietnamese goalkeeper who conceded a last minute penalty, saved it, and then celebrated by knee-sliding in the referee's face, click HERE.