A woman arrested for domestic violence attacked her boyfriend 'Stone Cold Steve Austin' style after he told her that she drinks too much.
Featured Image VIA
As per the Smoking Gun, 23-year-old Chastity Bodnar assaulted Coty Lee Havens, 26, at a residence in Fort Pierce, Florida, following his comment but not before she crushed two beers Stone Cold style first.
According to the arrest notes, an 'enraged' Chastity first 'threw her phone at him striking him in the throat'. Coty then escaped out of the house into the attached garage, with Chastity following him.
Inside the garage, Chastity 'took two beer cans' and proceeded to 'Stone Cold Steve Austin my ass', Coty said, adding that she 'went crazy' on him. Coty told police that he was forced to pin Chastity to the ground until police arrived to arrest her.
An officer reported:
I observed two beer cans in the garage that appeared to be crushed in the general vicinity of where the incident occurred..
Chastity was arrested on a misdemeanor battery charge and booked into the county jail. Coty (seen below) was also arrested after he fought with the cops who arrived to investigate the domestic disturbance call.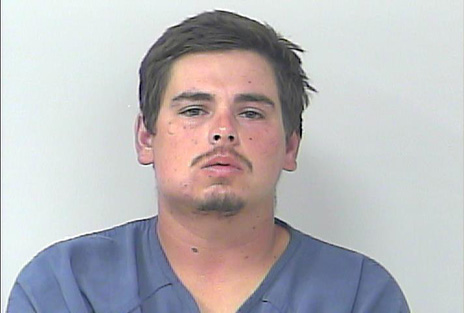 No word on if she tried to give him the Stone Cold Stunner, but you'd like to think so. I mean just imagine Stone Cold's theme music hitting….
And then your girlfriend shows up, crushes two beers in front of you and proceeds to beat the shit out of you for calling her an alcoholic. Couple goals AF.
To watch the moment Triple H destroyed a fan who attacked Stone Cold Steve Austin in the ring, click HERE.